Co-curricular and Extra-curricular Events
GOLF OPEN HOUSE held on September 5, 2023, was an exciting event designed to introduce non-golfer students to the thrilling and enjoyable world of golf. This special occasion brought together students from various backgrounds and skill levels, aiming to showcase just how much fun golf can offer beyond its competitive aspect.
The event featured friendly mini-golf tournaments, allowing participants to test their newly acquired skills in a relaxed and enjoyable atmosphere. Additionally, there were opportunities to connect with fellow attendees, golf enthusiasts, and instructors, fostering a sense of community among those who may have been new to the sport.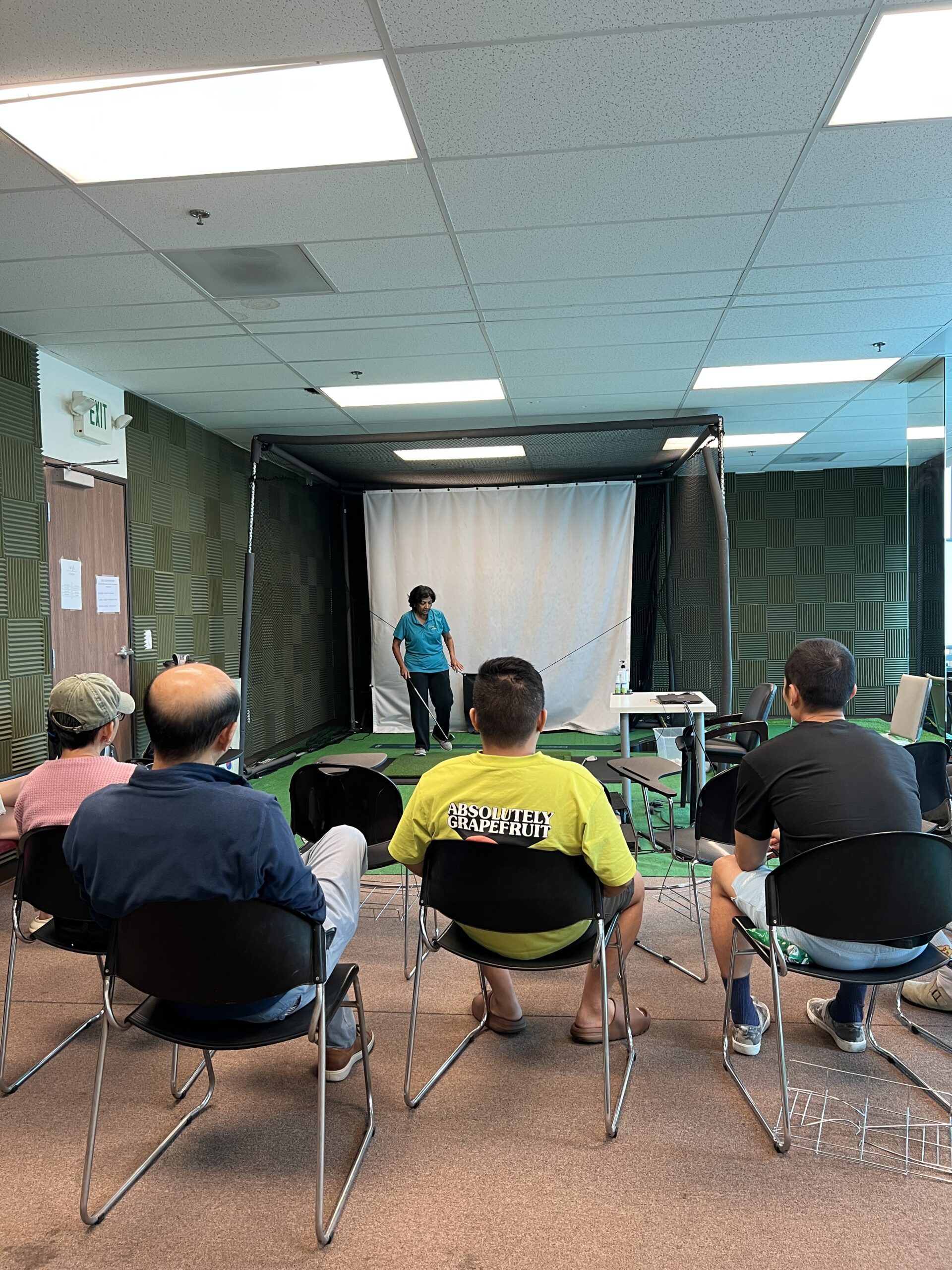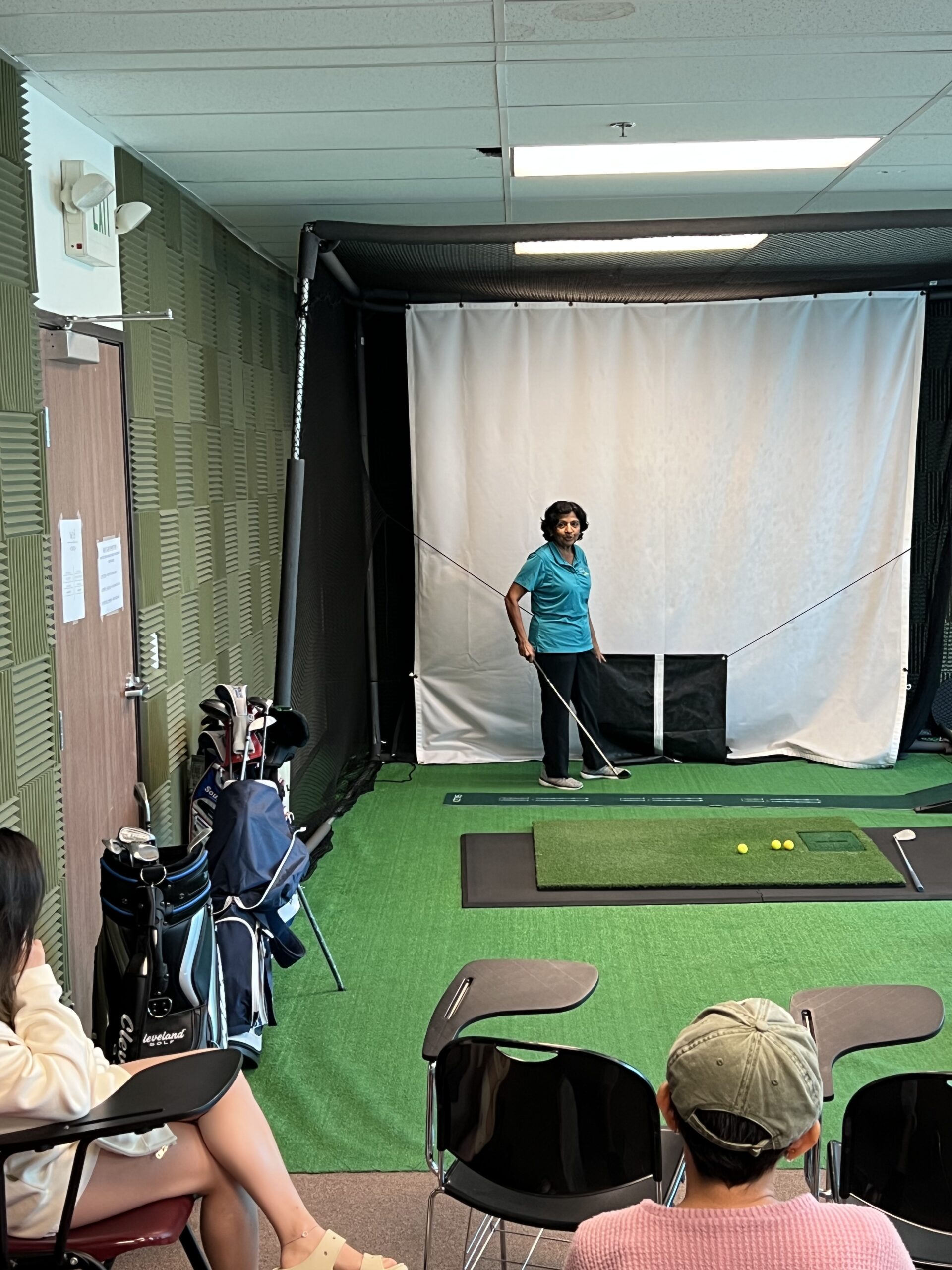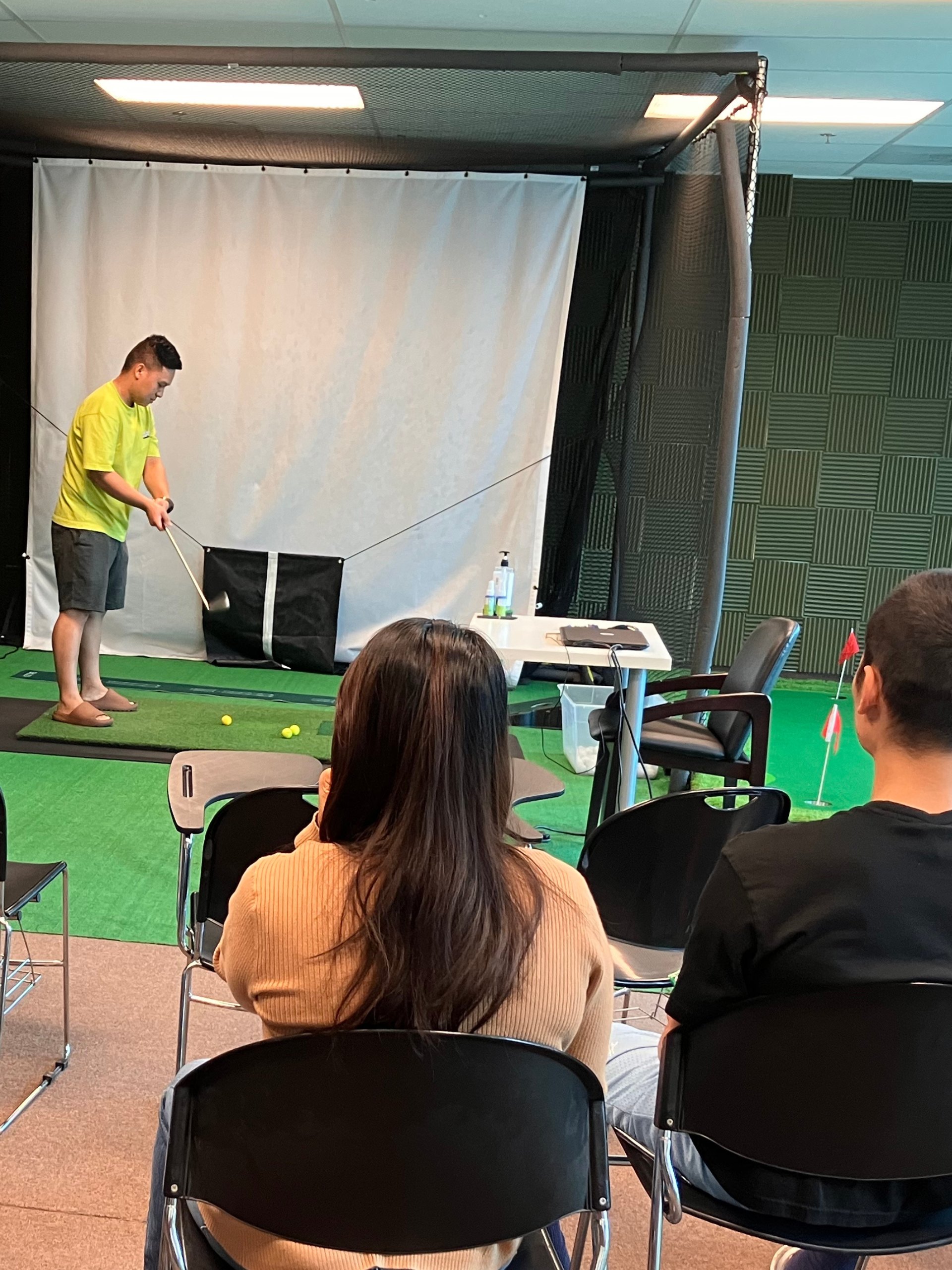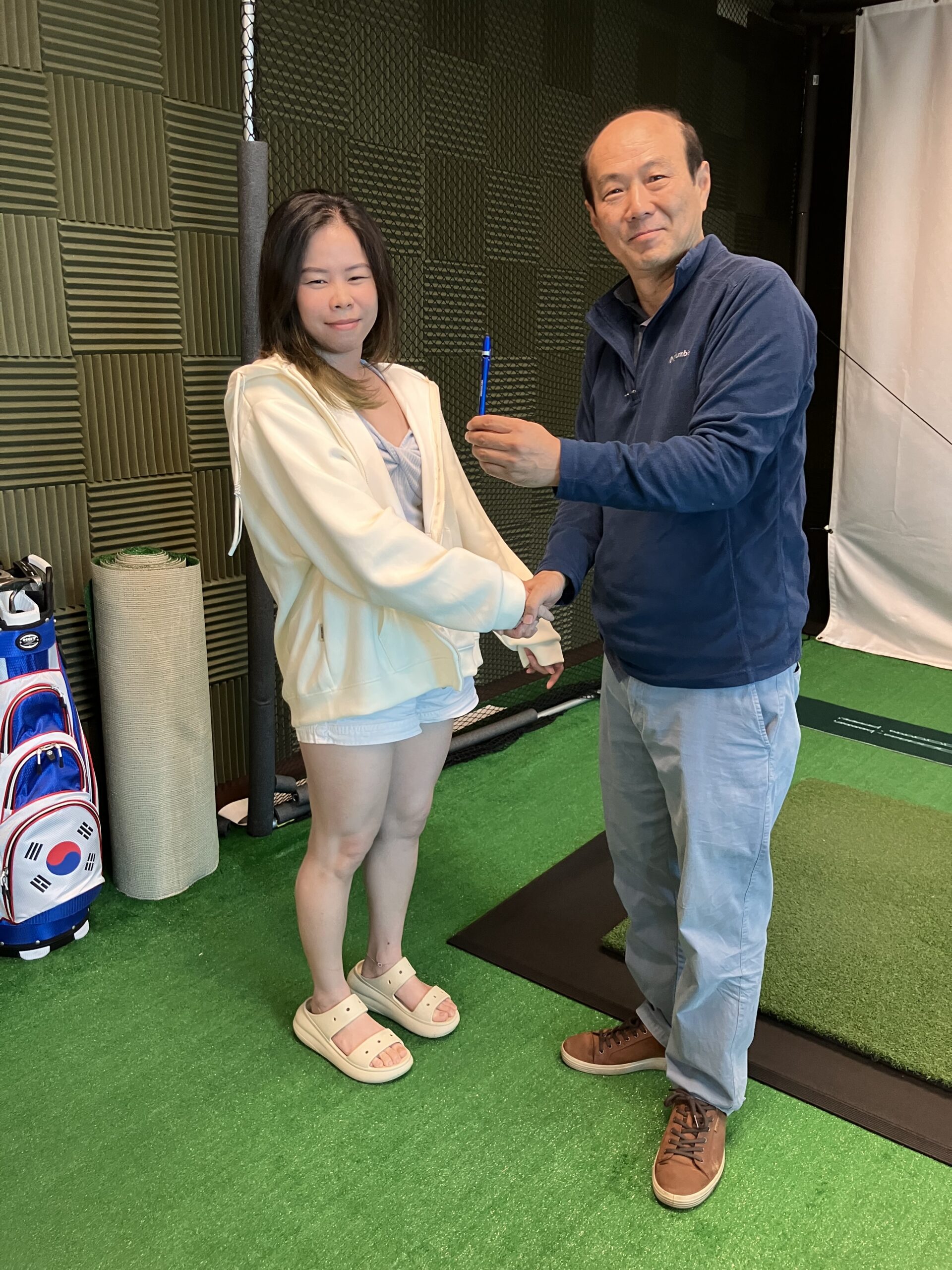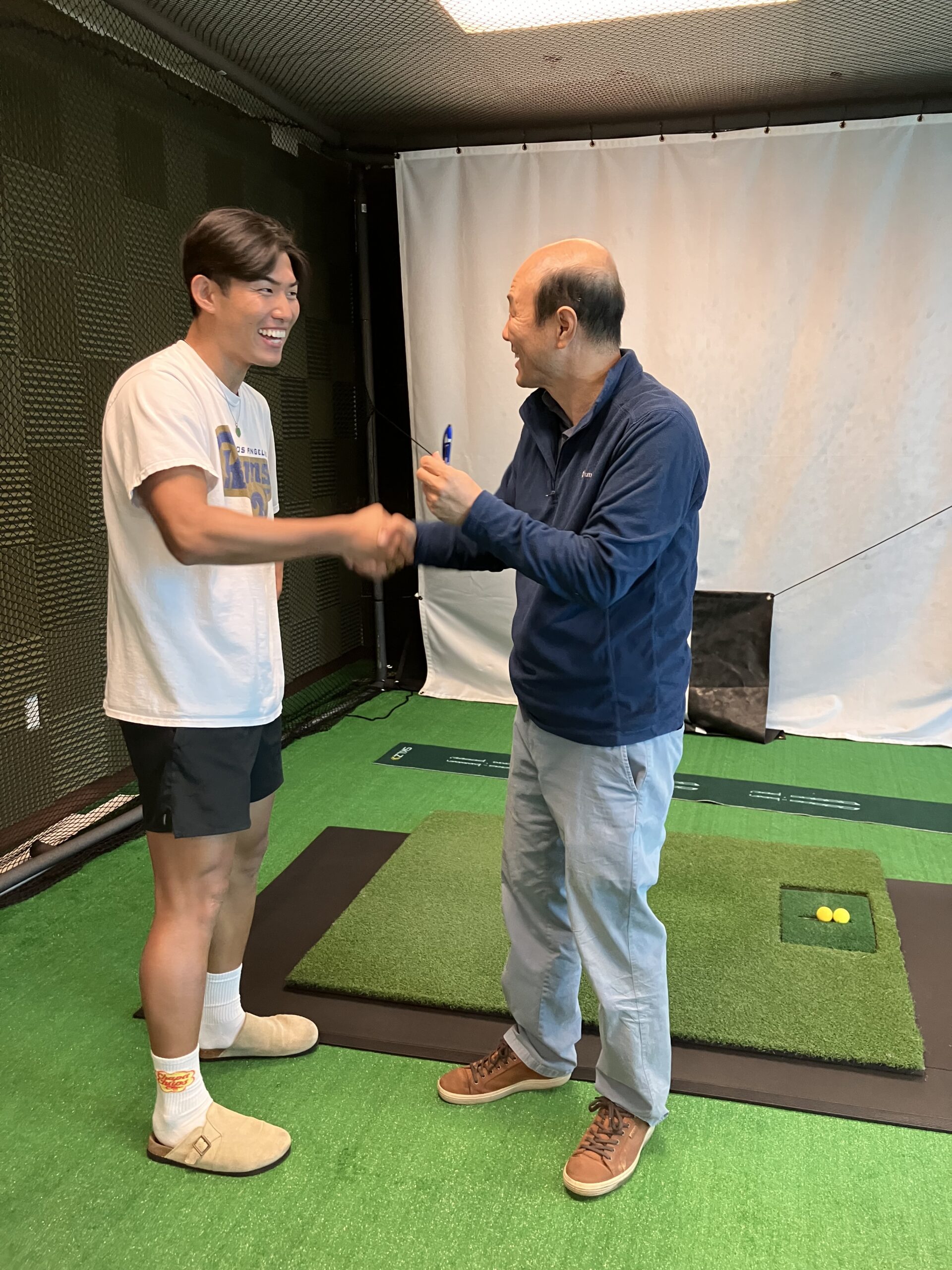 Adding a Contemporary Flair to Classical Asian Cuisine
The Food Styling class achieved remarkable success in their midterm exam, skillfully executing a 3-course seated lunch service. KCA students crafted a modern twist on Asian cuisine, featuring Pan-Seared Scallops adorned with Crispy Vietnamese Rice Paper, the timeless Korean Janchi Guksu presented artfully, and Bagel-shaped Kimbap.
Families and relatives of the students relished the culinary experience and captivating presentation. Each dish served was savored with delight. This marked KCA's inaugural event where students proudly showcased their culinary creations to their loved ones, friends, and Stanton University staff. Dr. Kim, the University President, warmly welcomed the students and guests, delivering a heartfelt message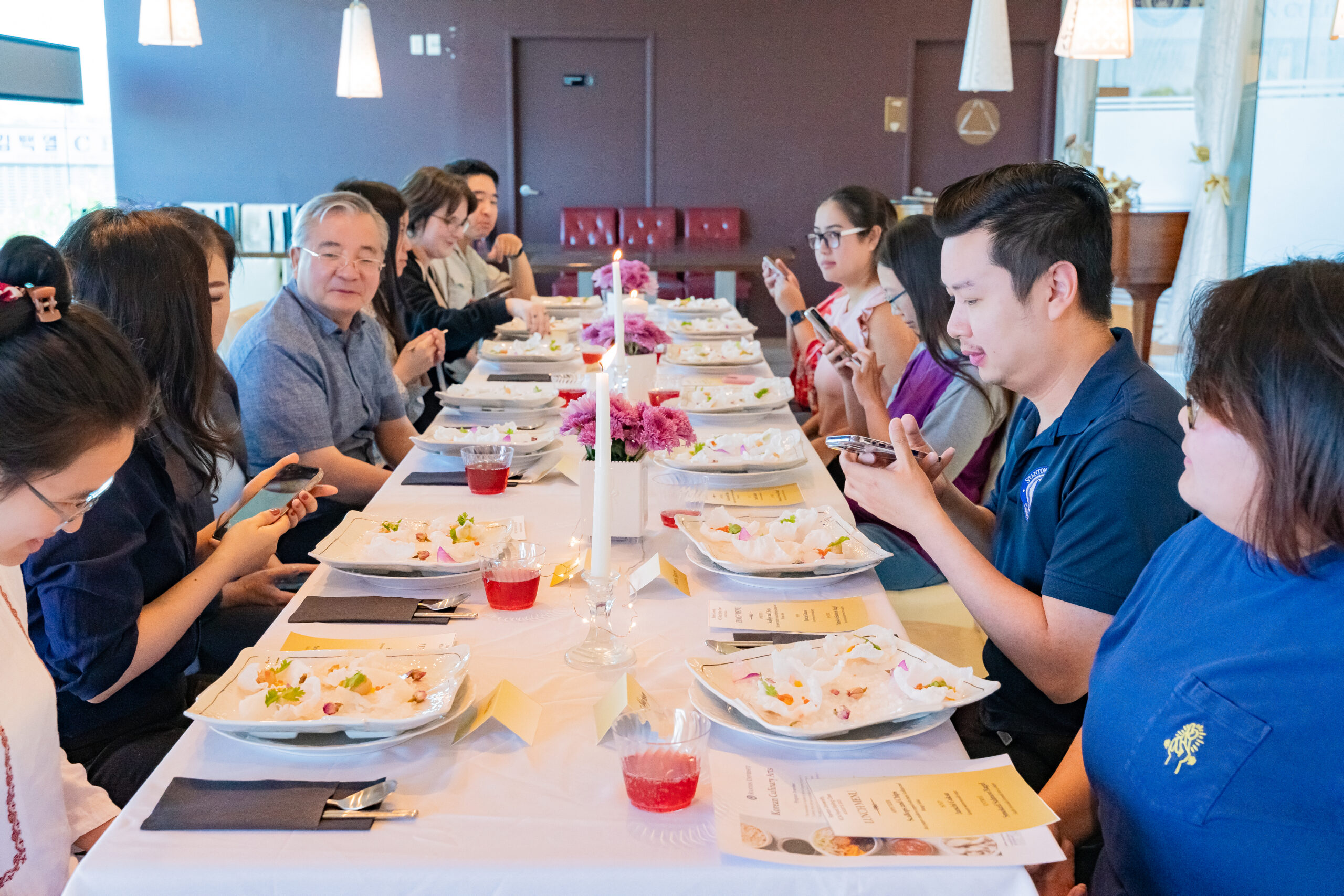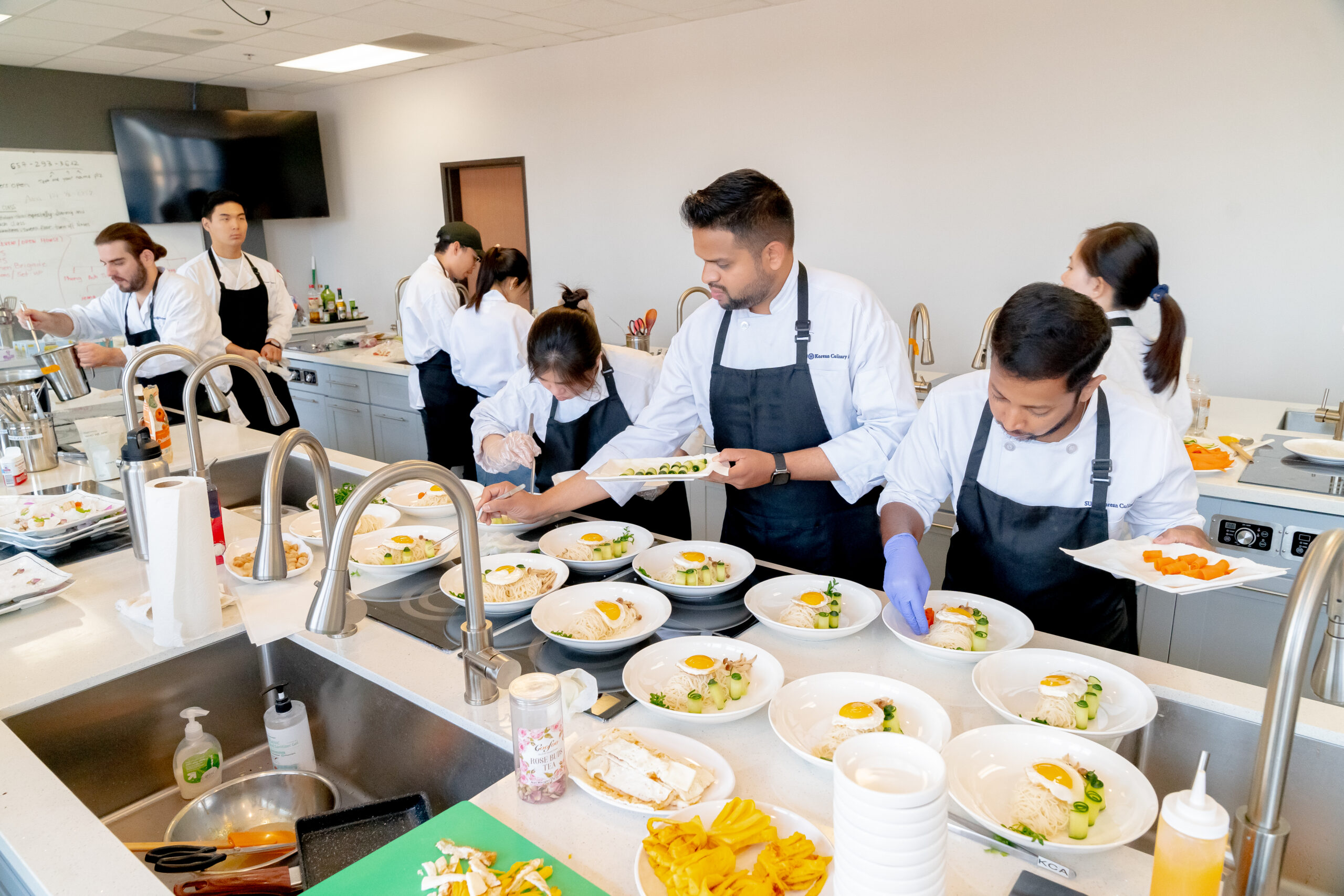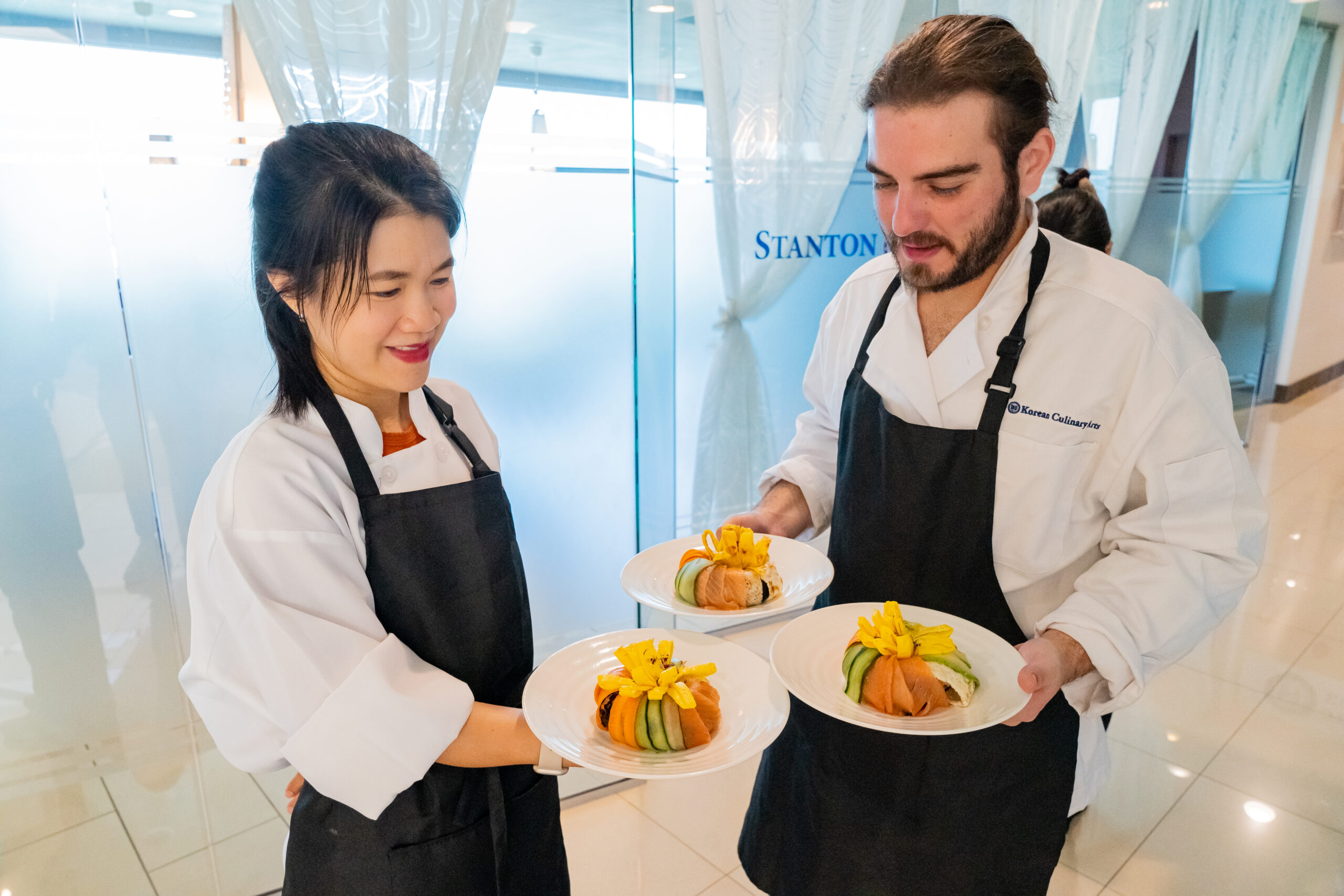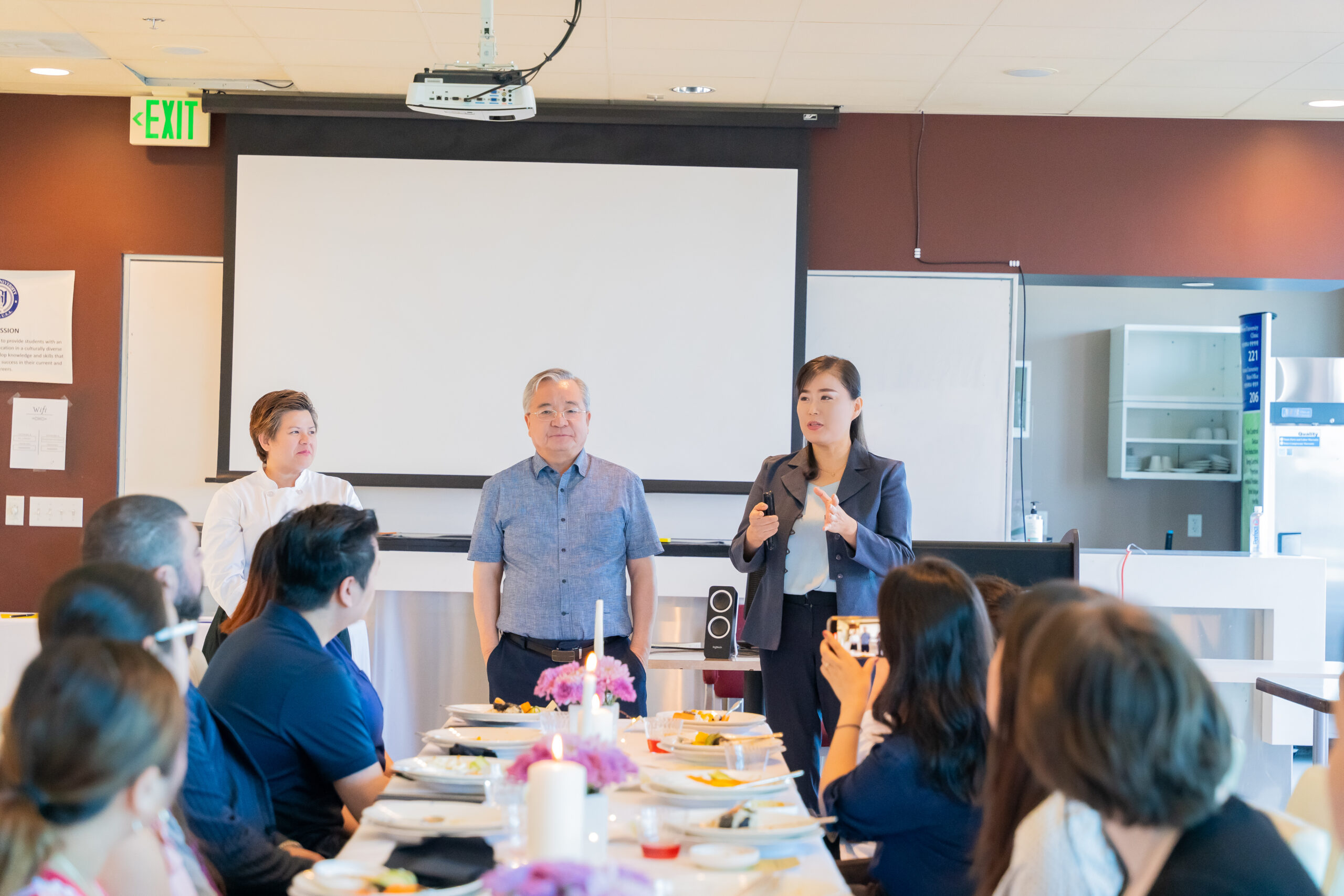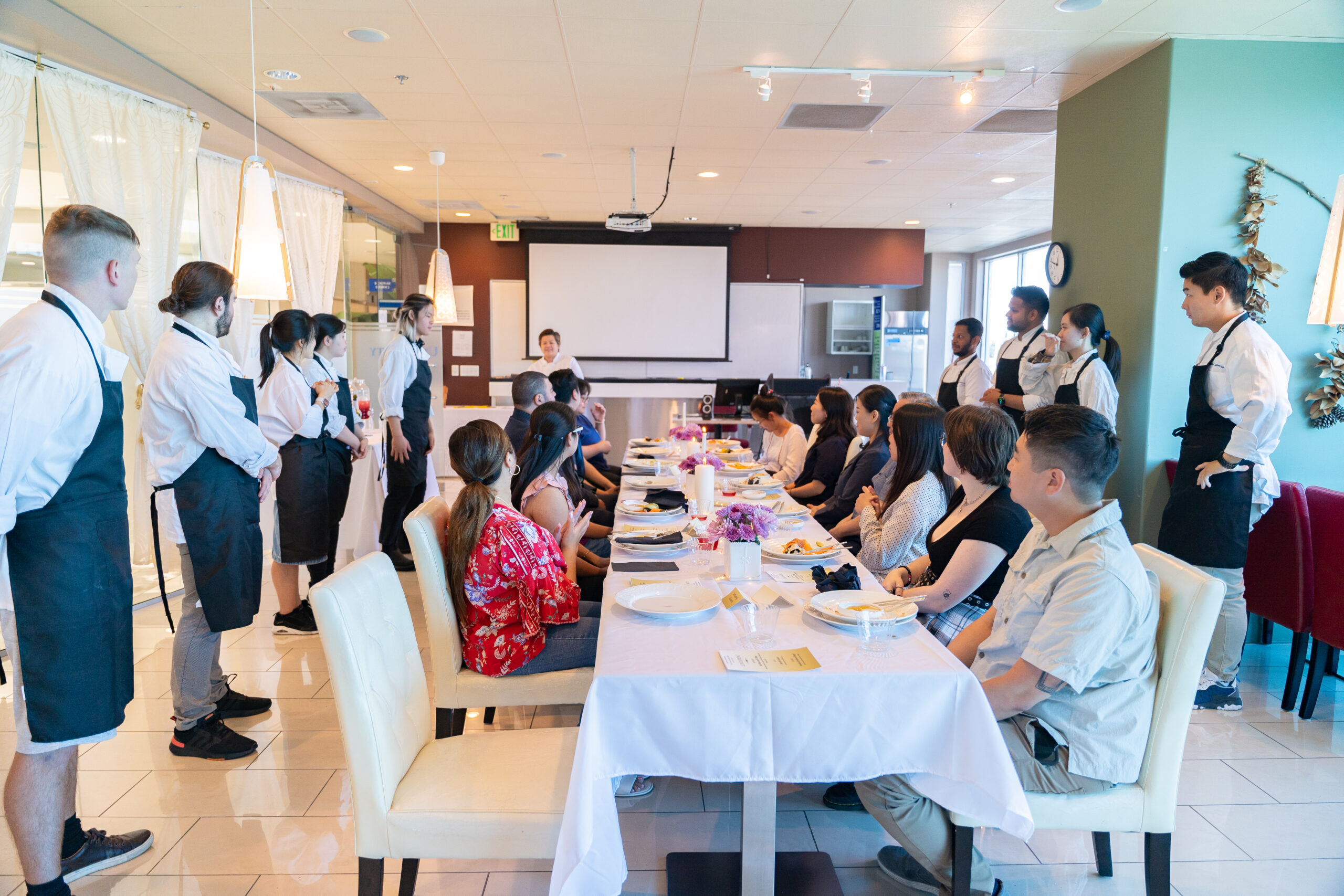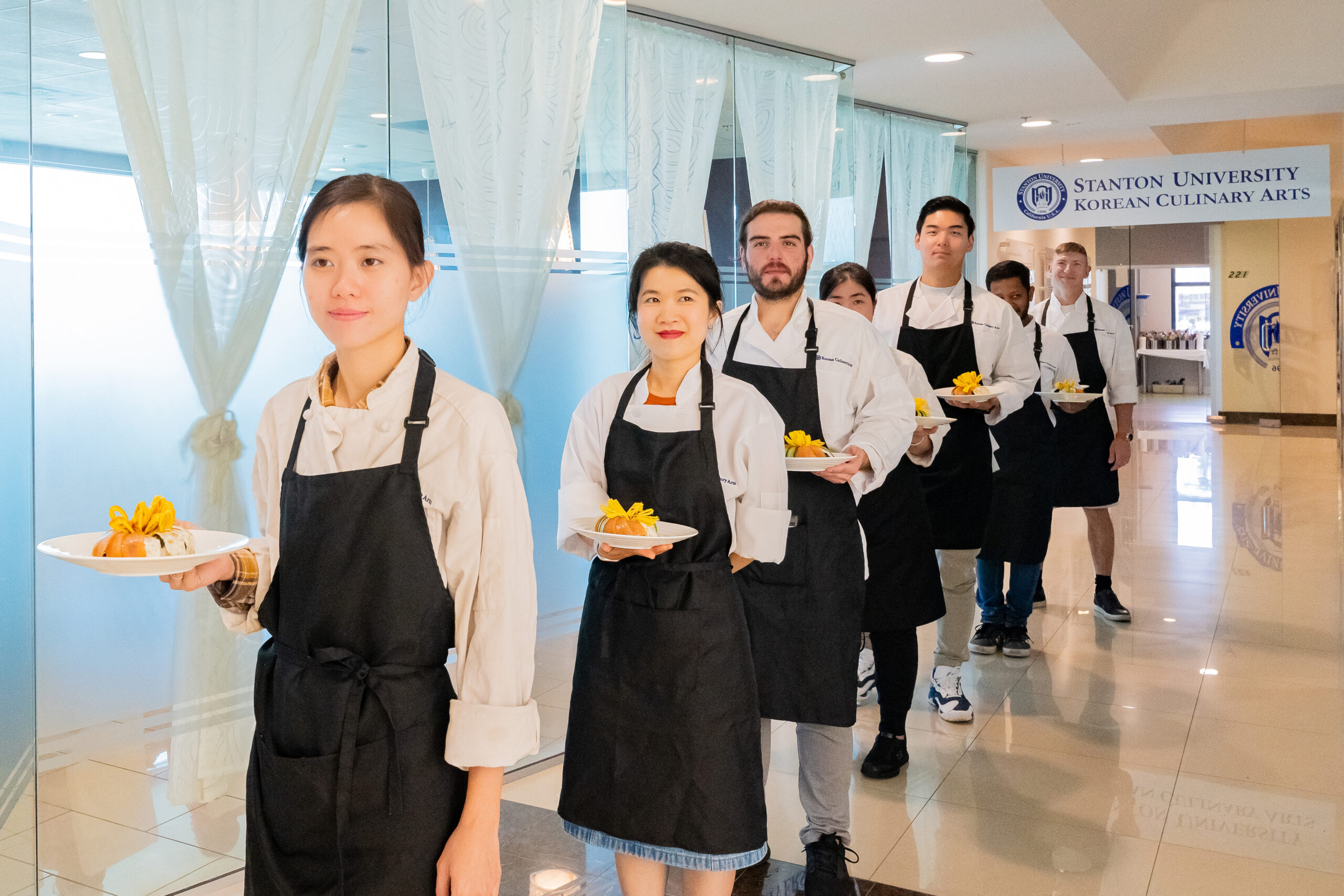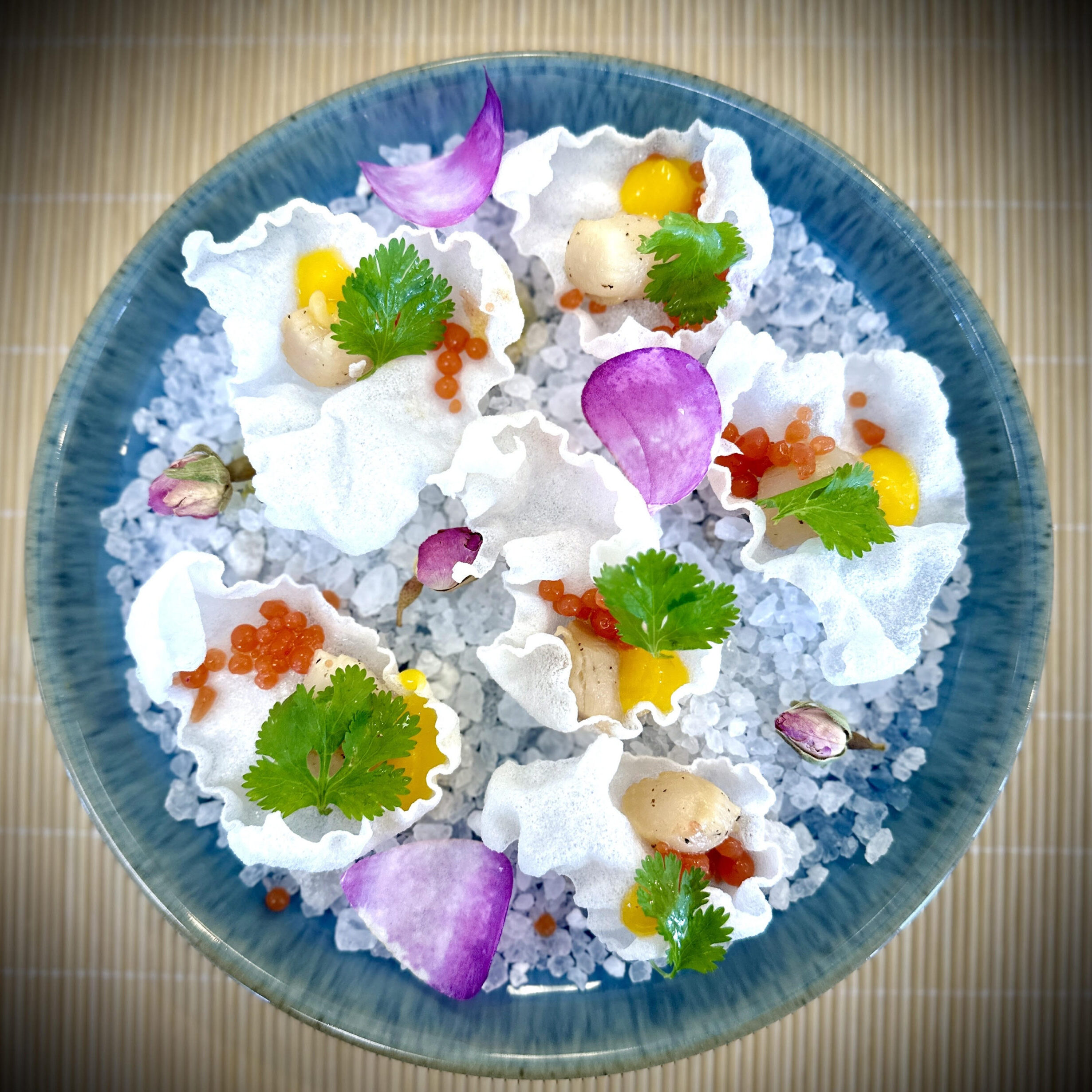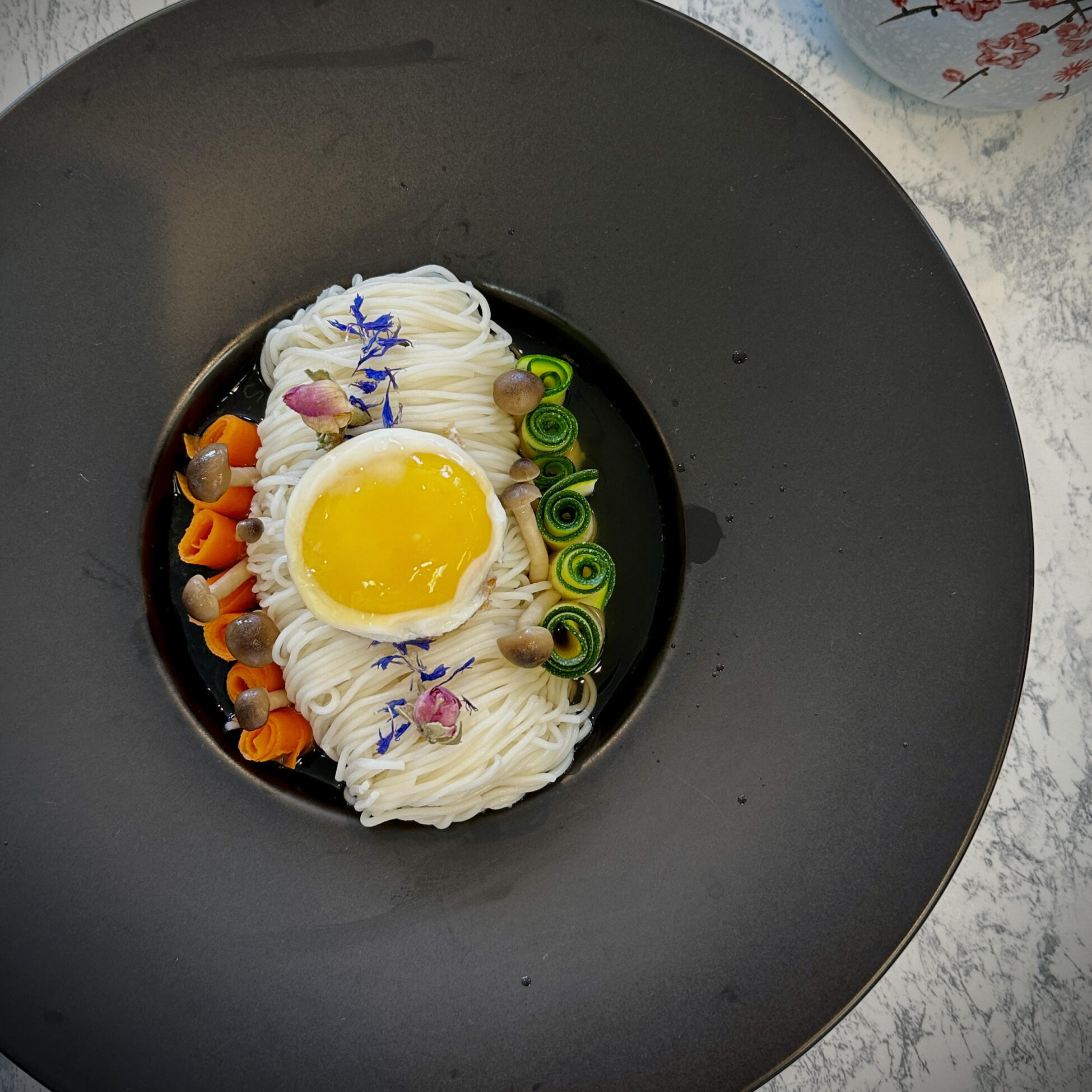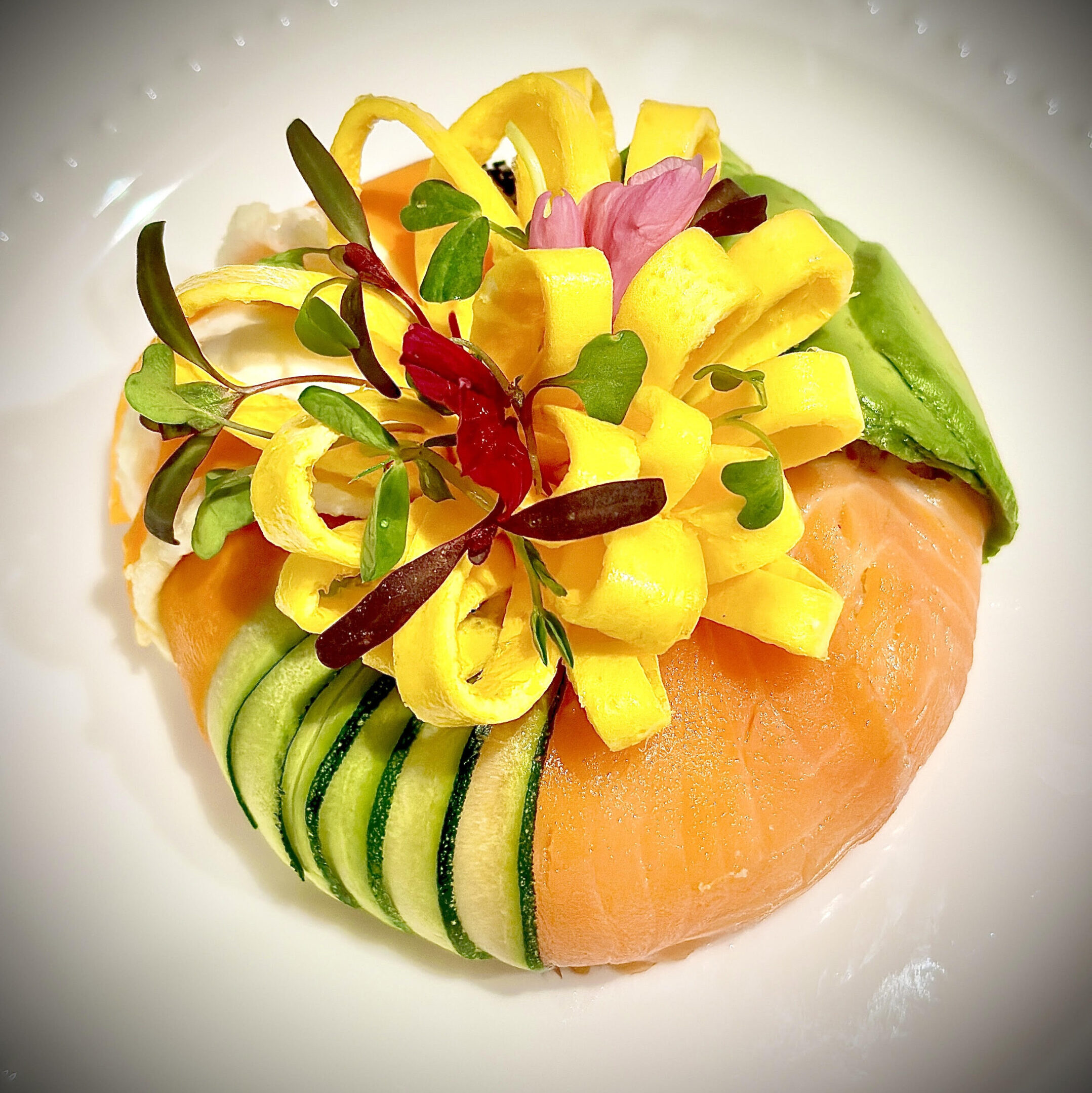 Korean Culinary Art Open House
We are thrilled to announce that the Korean Culinary Art department (KCA) has successfully hosted its first-ever Open House event on May 17, 2023. We extend our heartfelt gratitude to all the professors and students who joined us in this remarkable event.
The primary objective of our Open House was to introduce our exceptional program, provide a glimpse into the wonderful world of culinary arts, and give prospective students a taste of what awaits them at KCA. This event specifically targeted non-KCA program students who share a passion for culinary arts and are considering a career in this field. We sincerely believe that this Open House served as an invaluable opportunity for them to delve deeper into our program and discover the plethora of exciting opportunities it offers.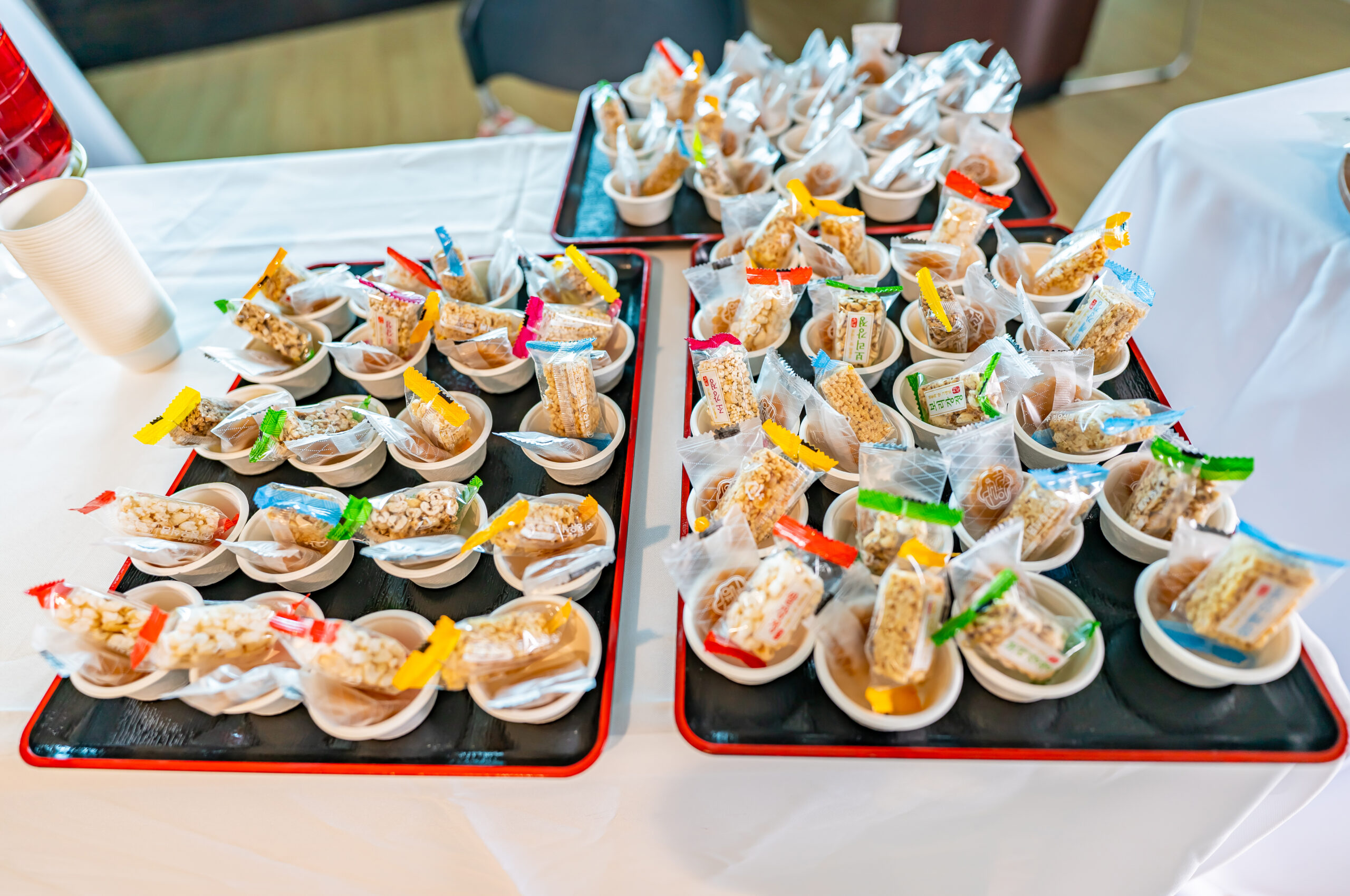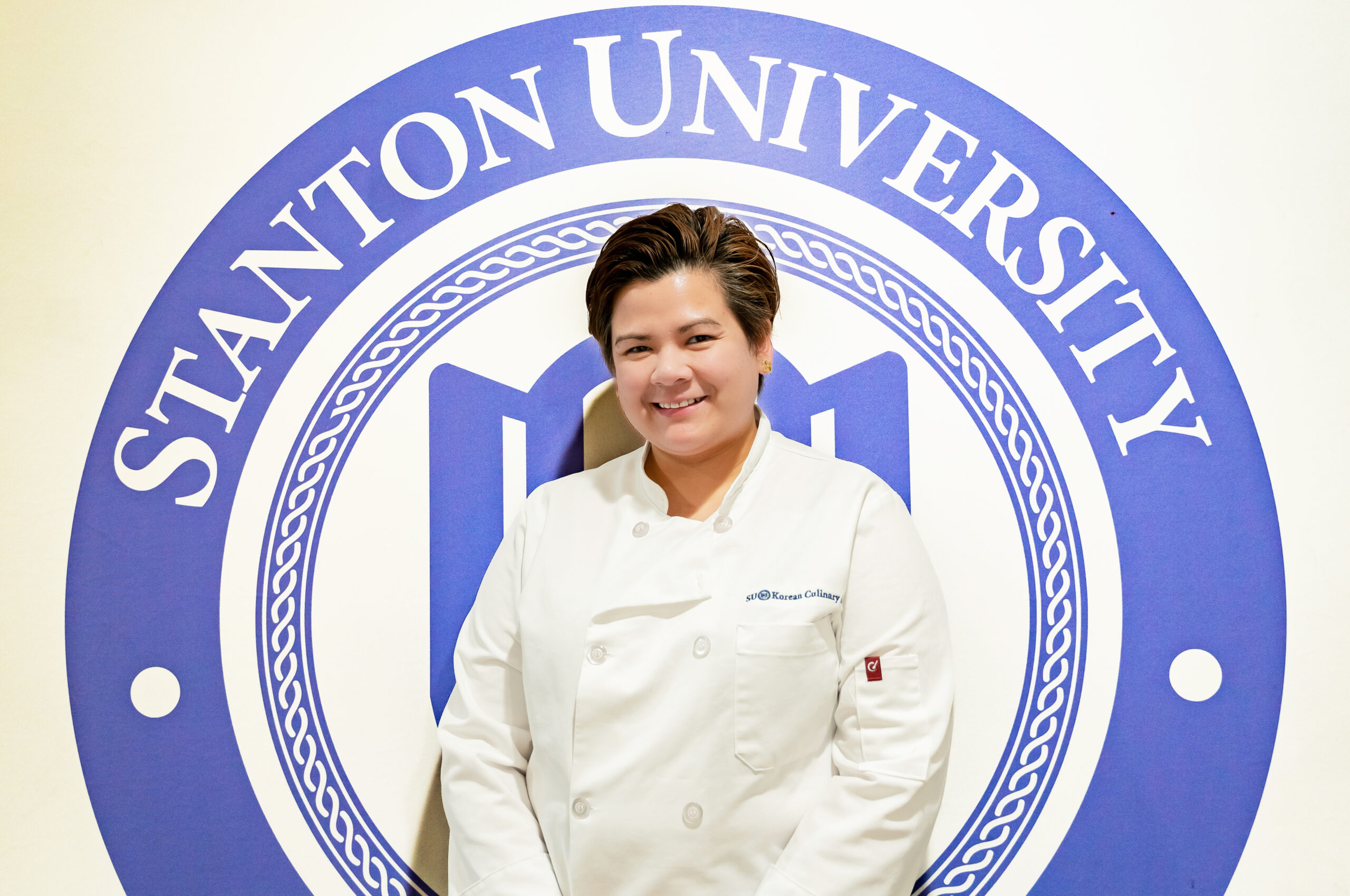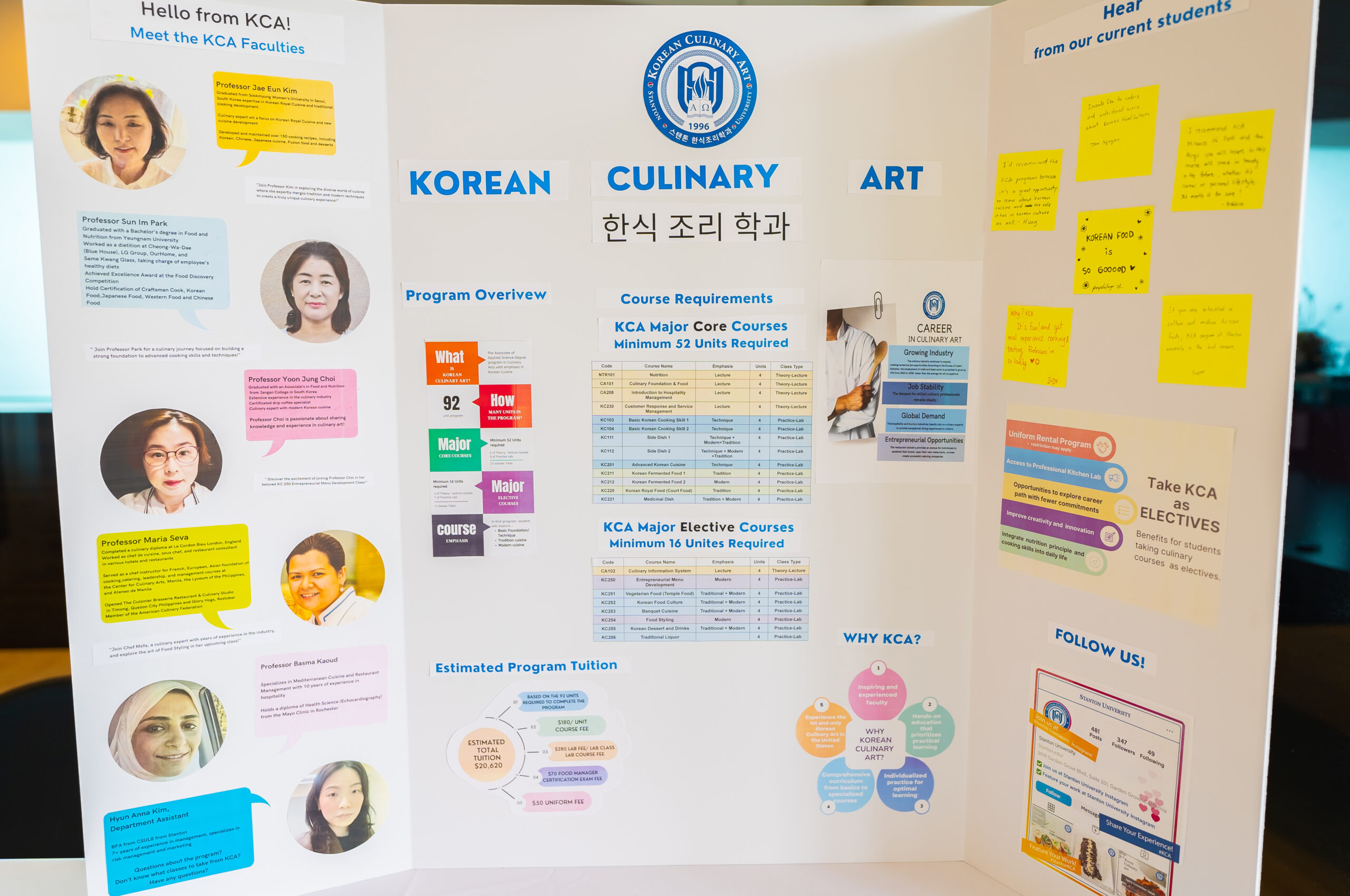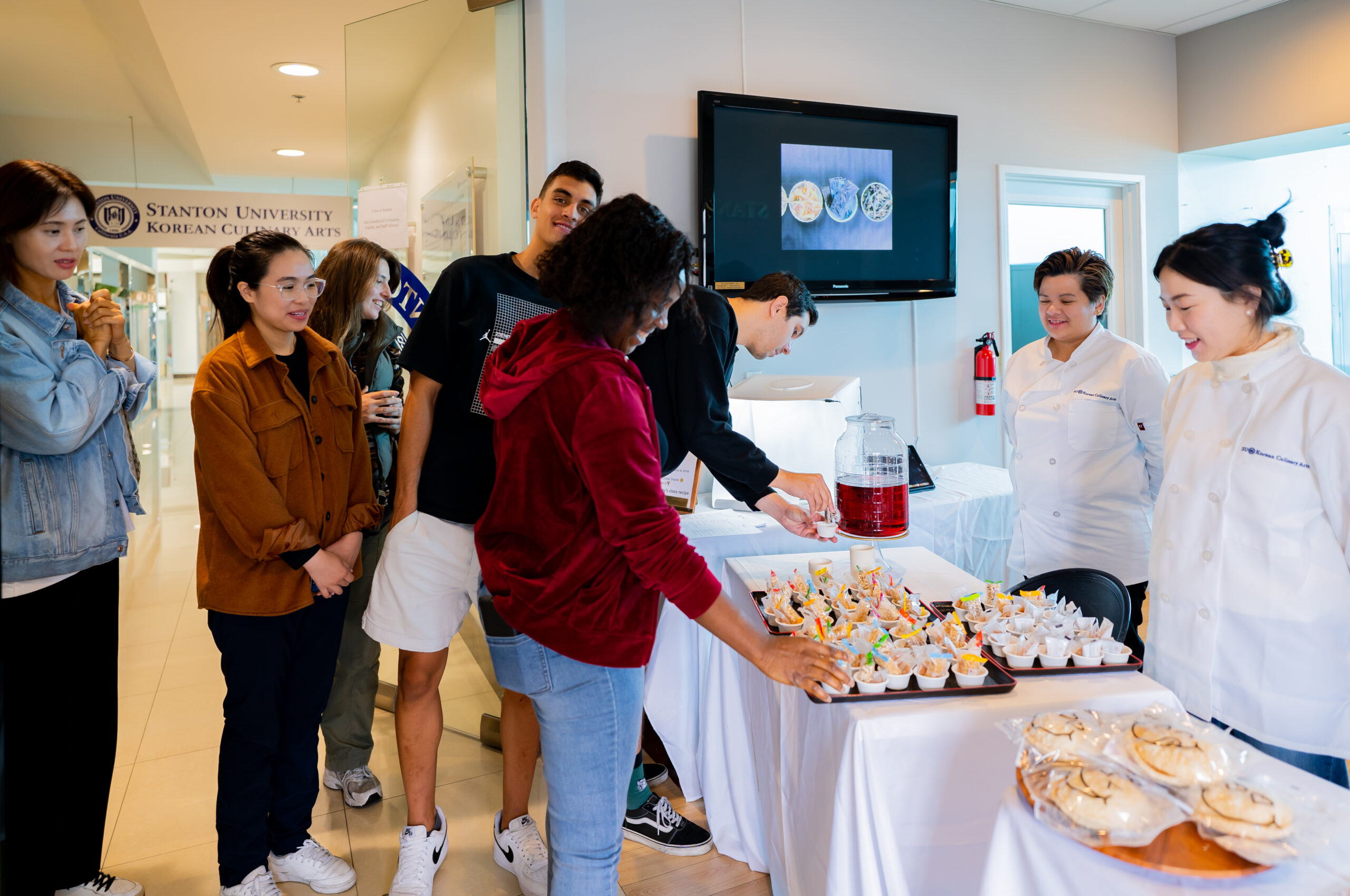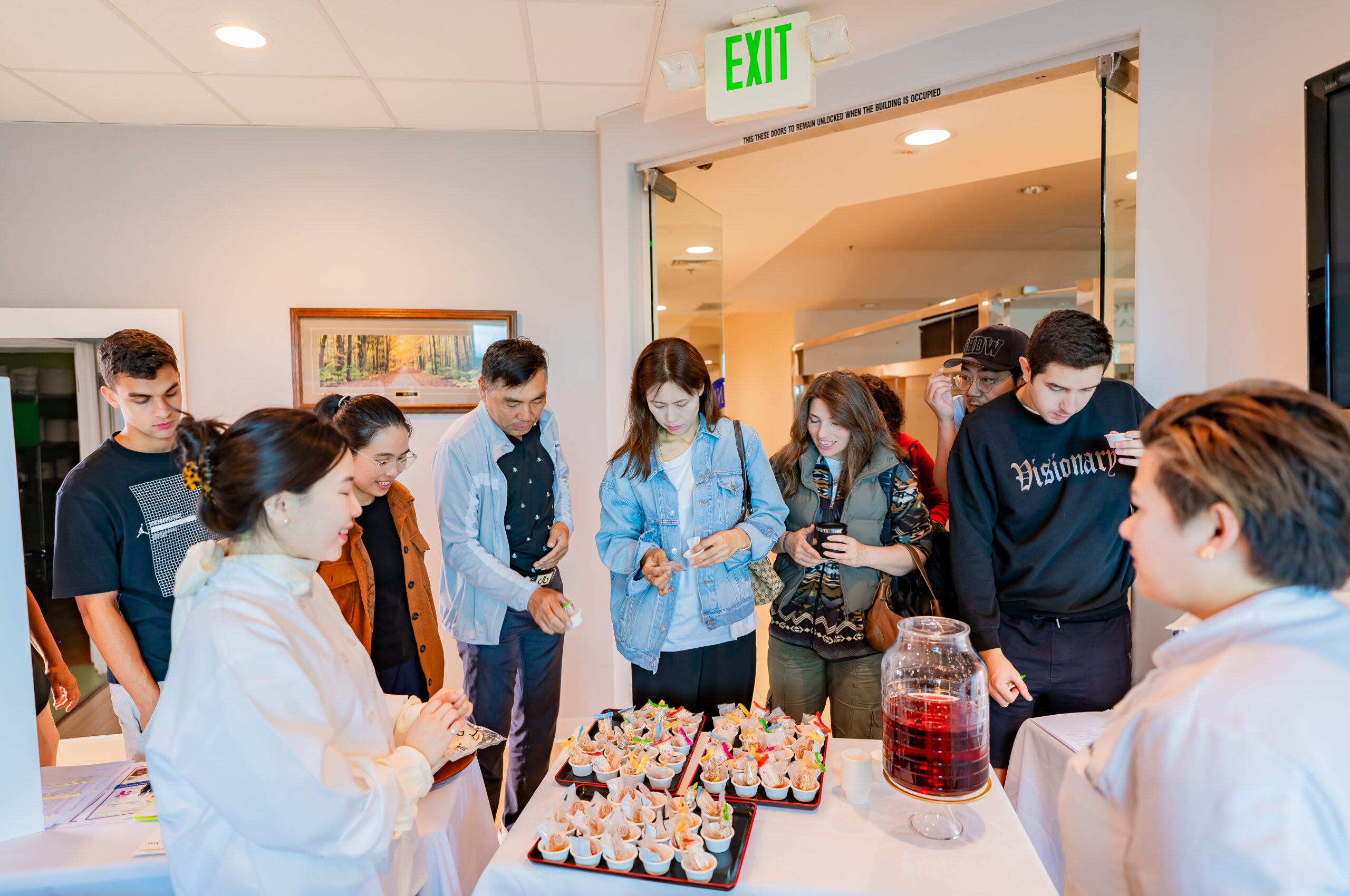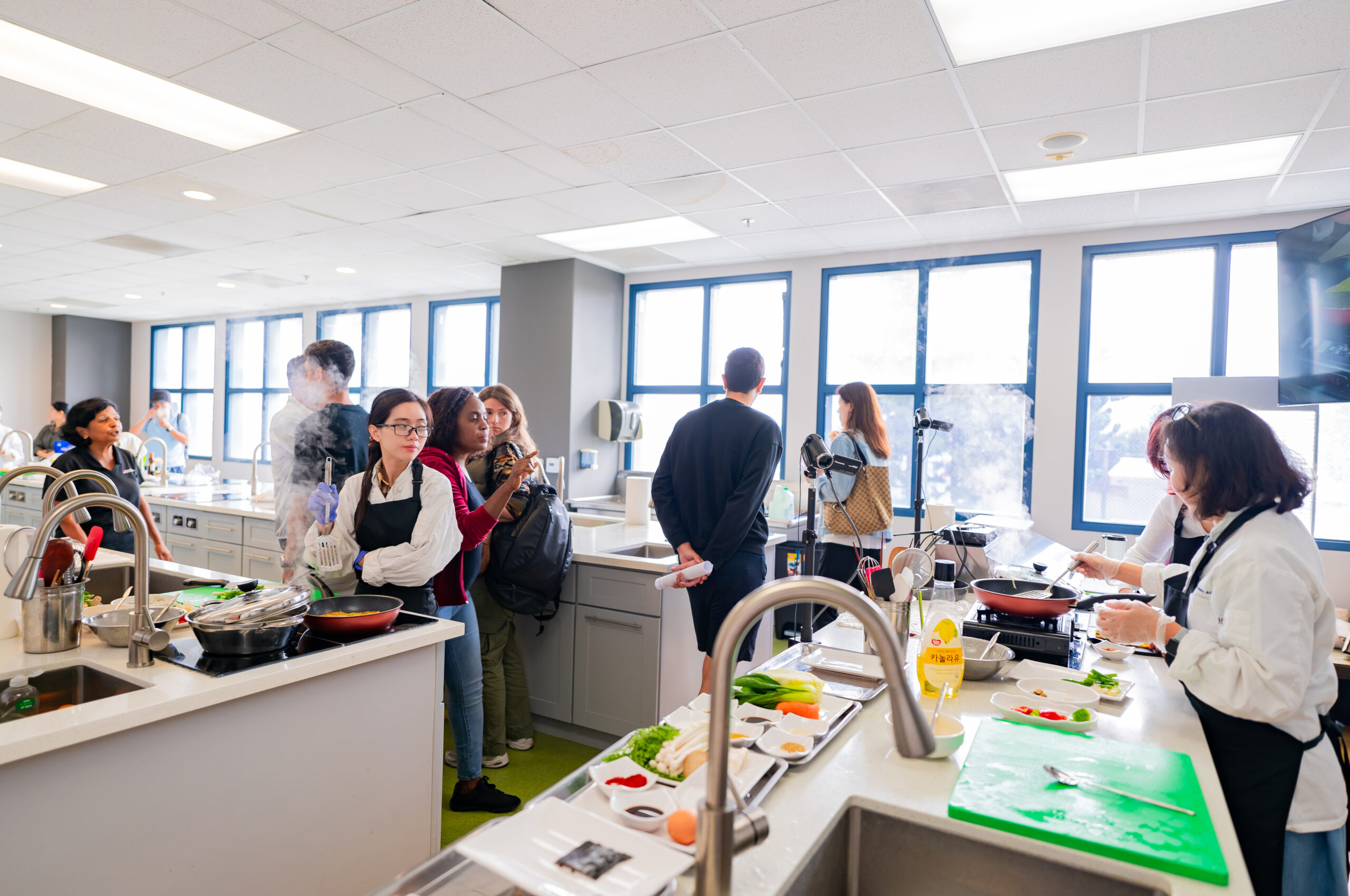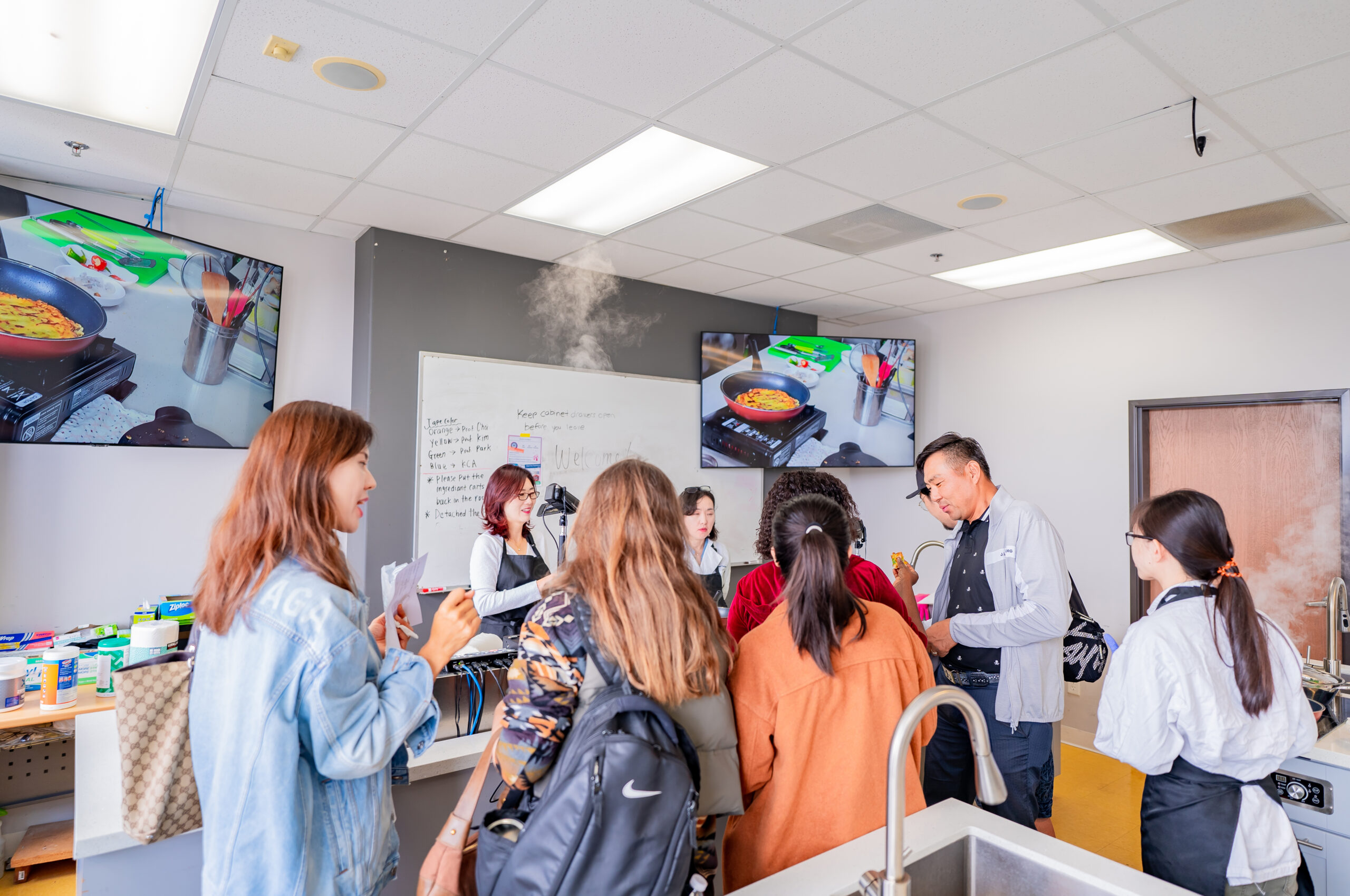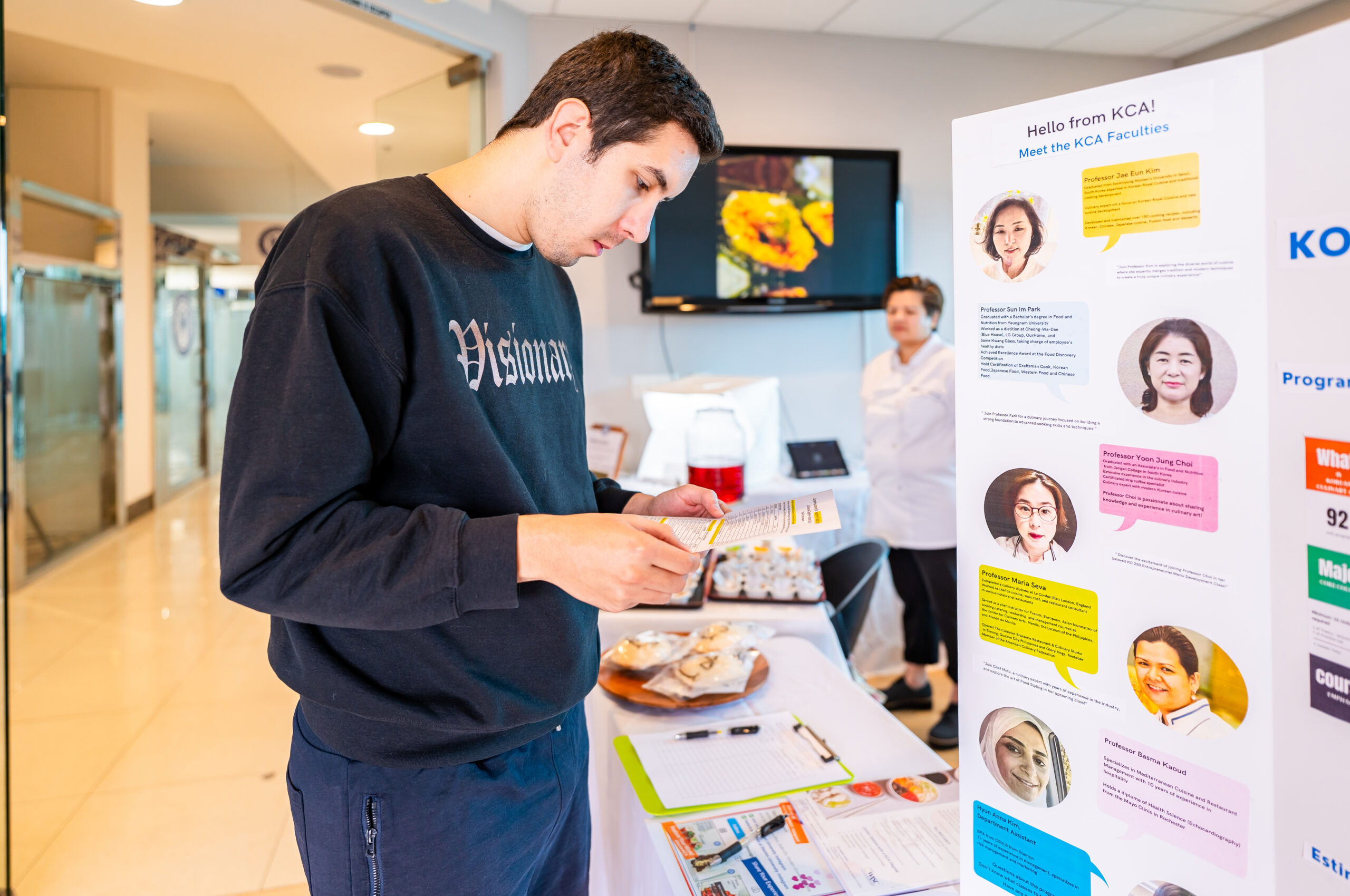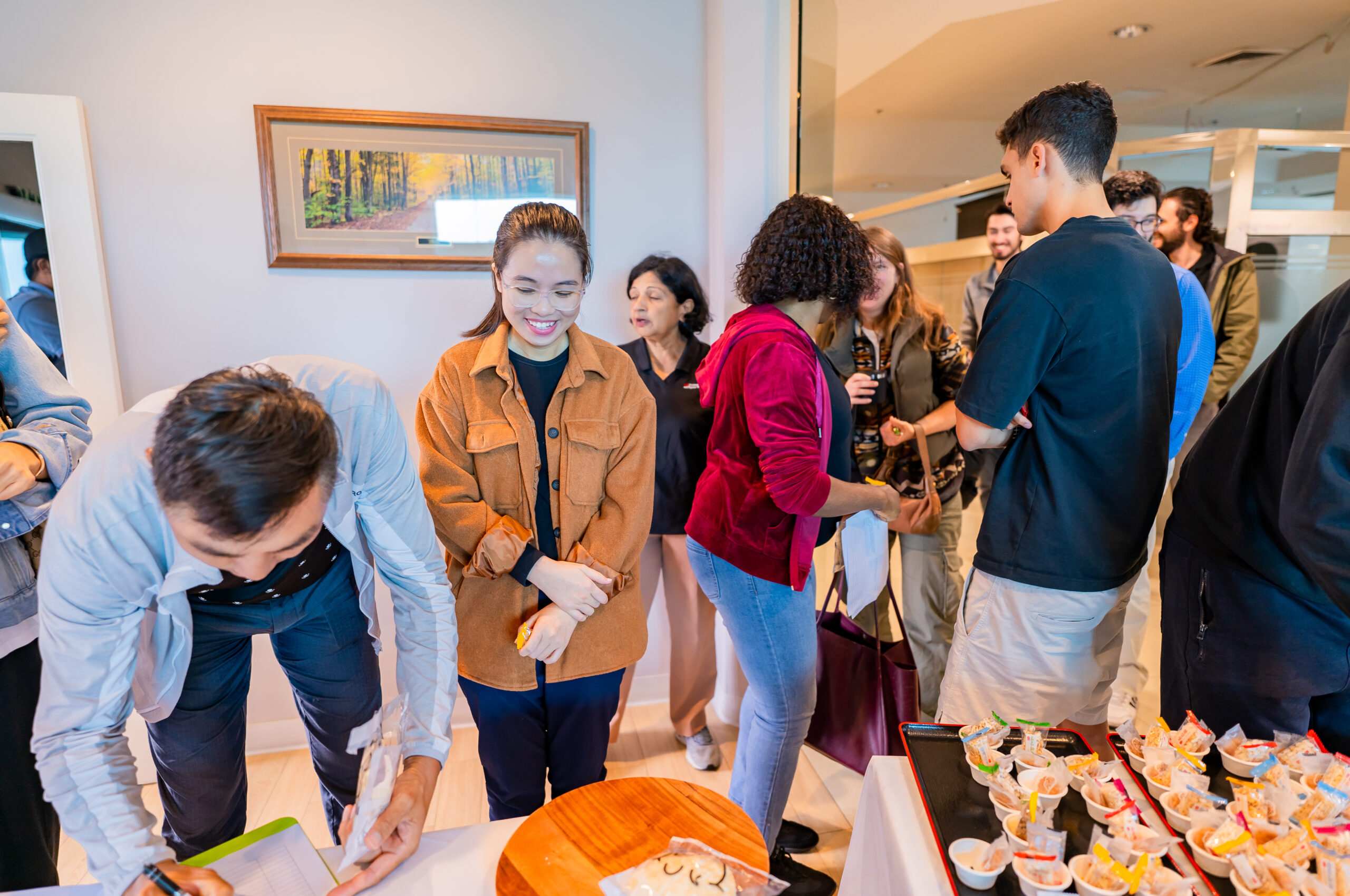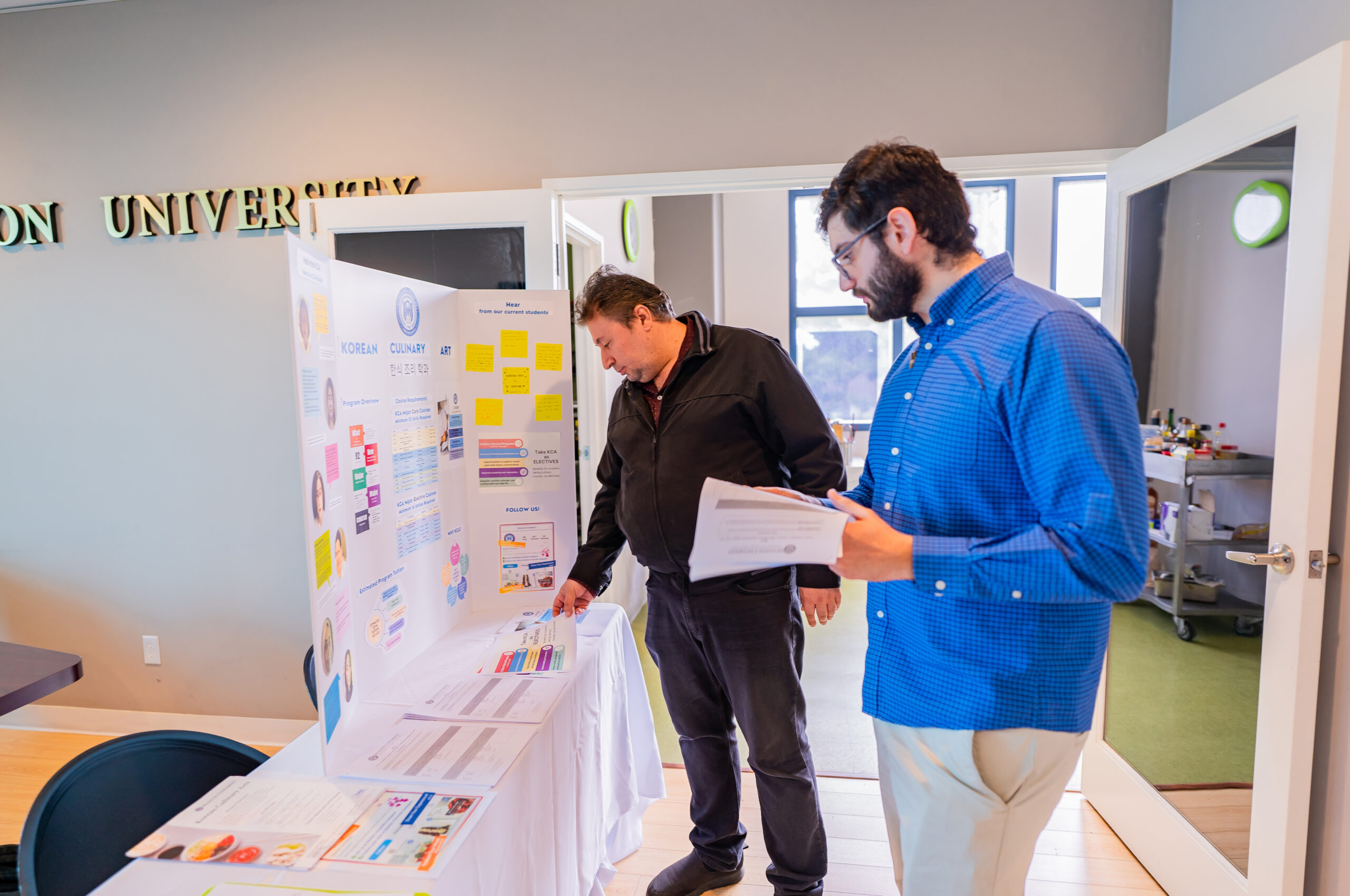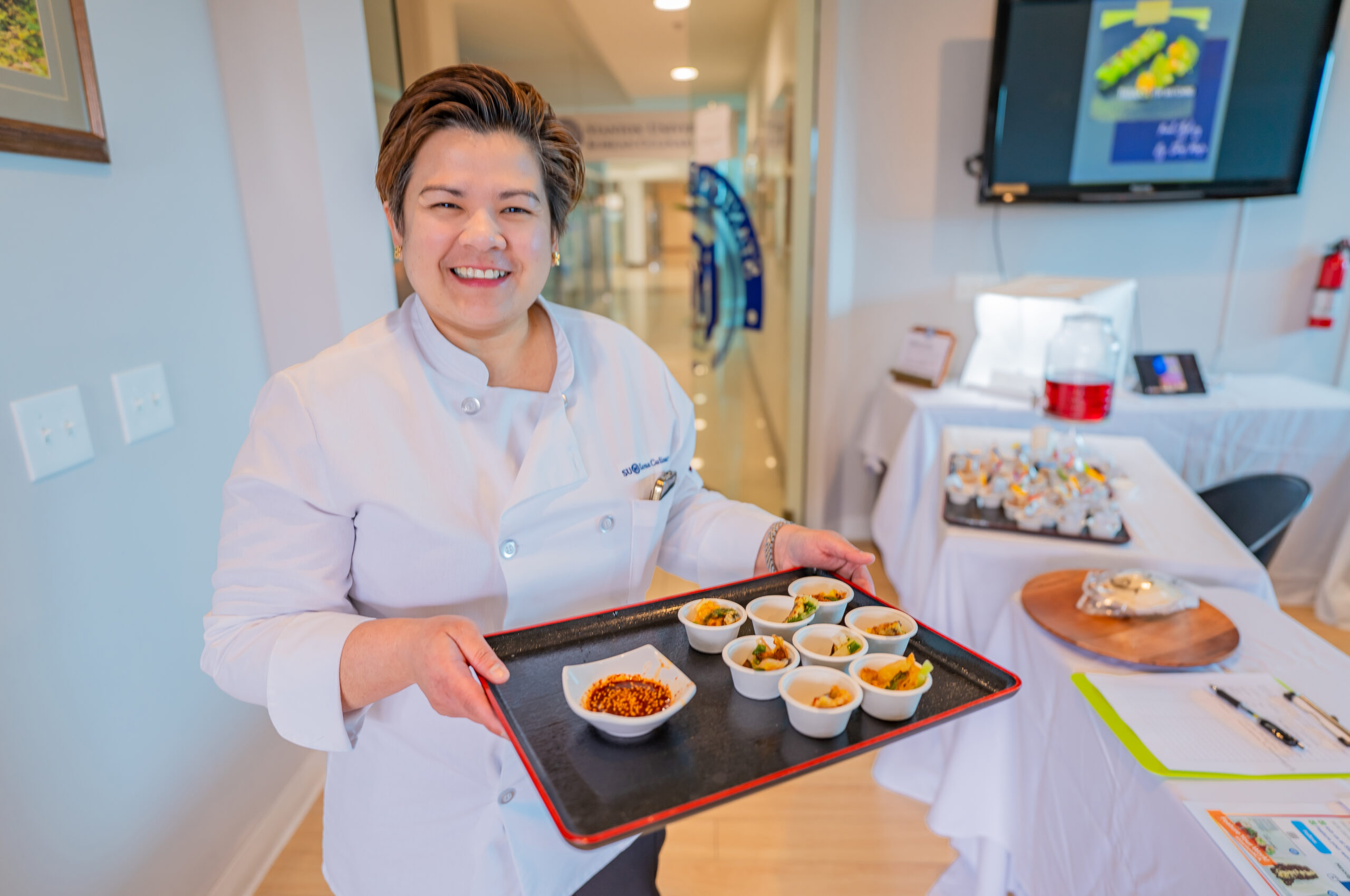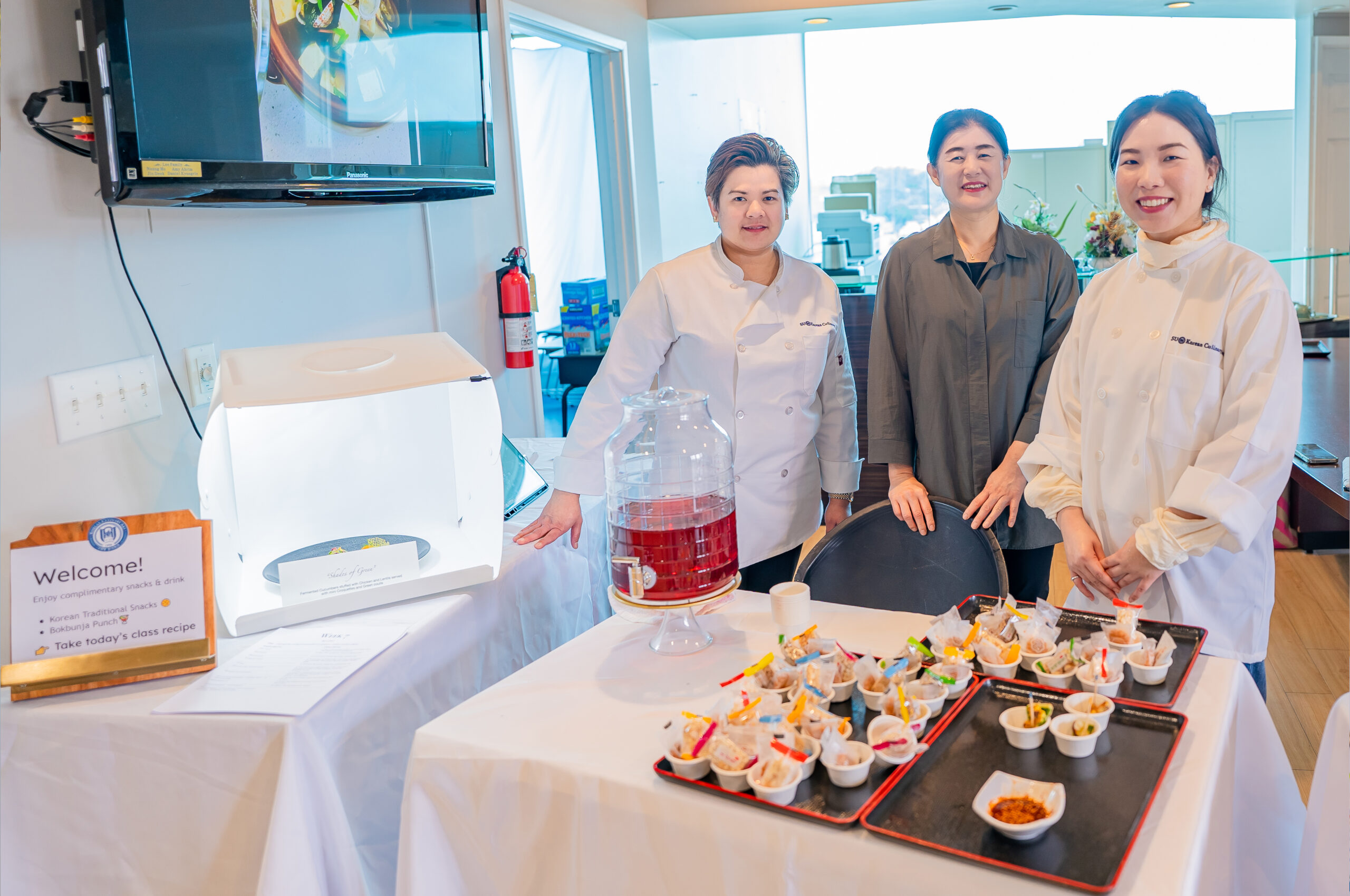 Garden Grove Chamber's April 2023 Ladies Lunch.
Stanton University had the pleasure of hosting the Garden Grove Chamber's April Ladies Lunch.
We showcased our two vocational programs, providing attendees with a delicious lunch from our Culinary Arts Department and some golf swing tips from the Head of our Golf Department. As part of our commitment to our students' future success, we also reached out to business owners in attendance and offered them the opportunity to provide our students with valuable internship experiences. We believe that such internships can help our students to gain practical experience and skills that will prepare them for success in their future careers. Thank you to everyone who joined us, and we look forward to continuing to work with the local business community to provide opportunities for our students.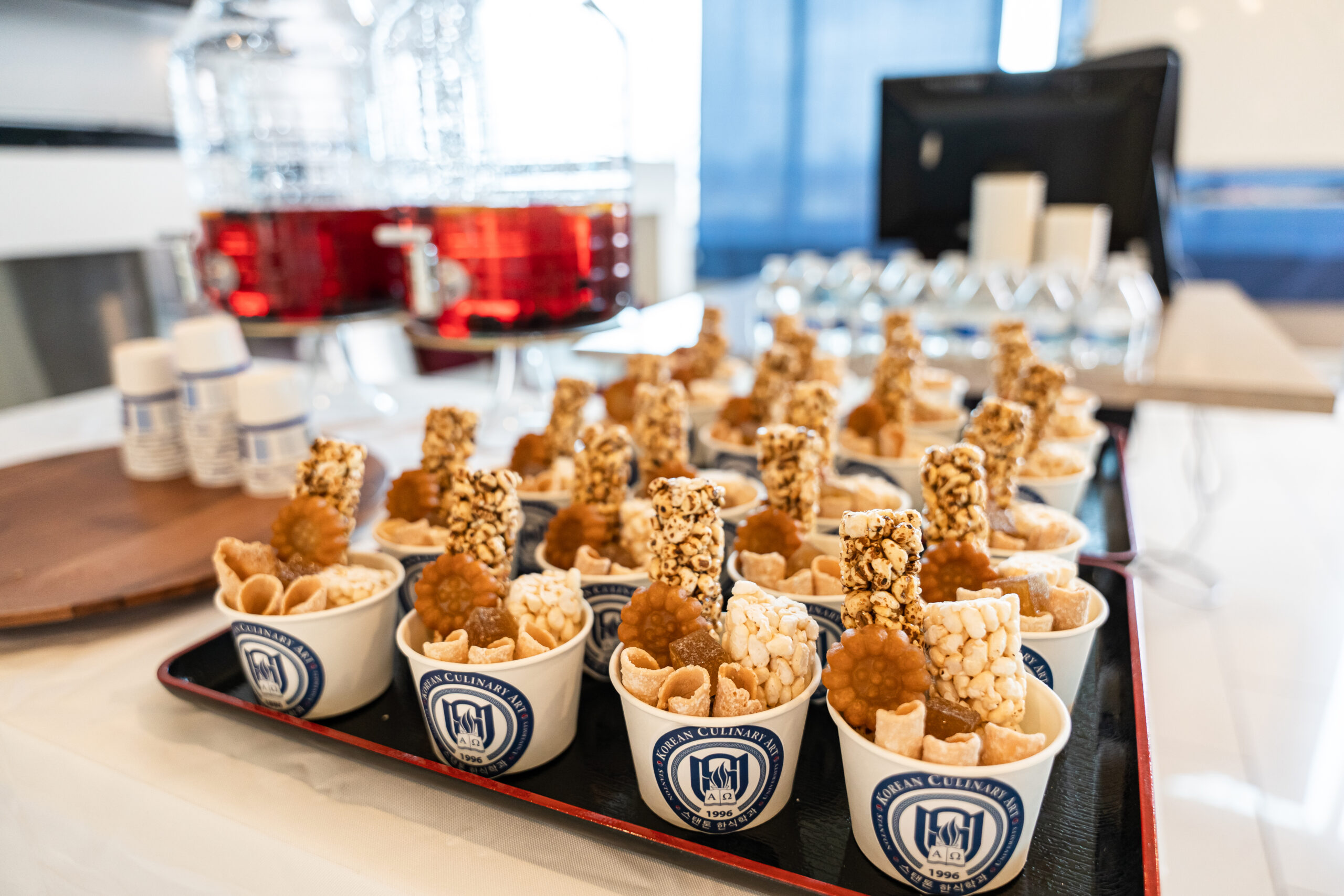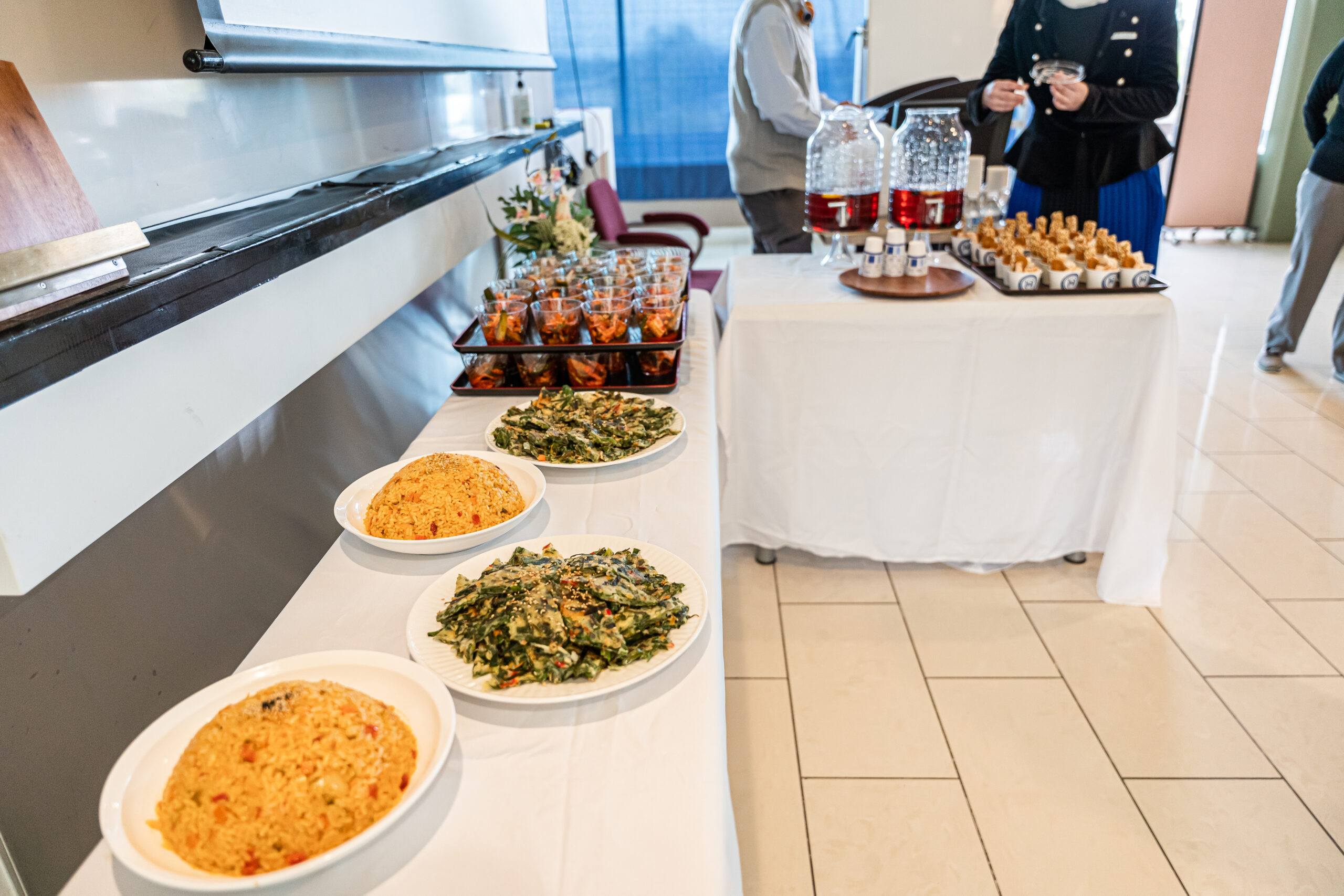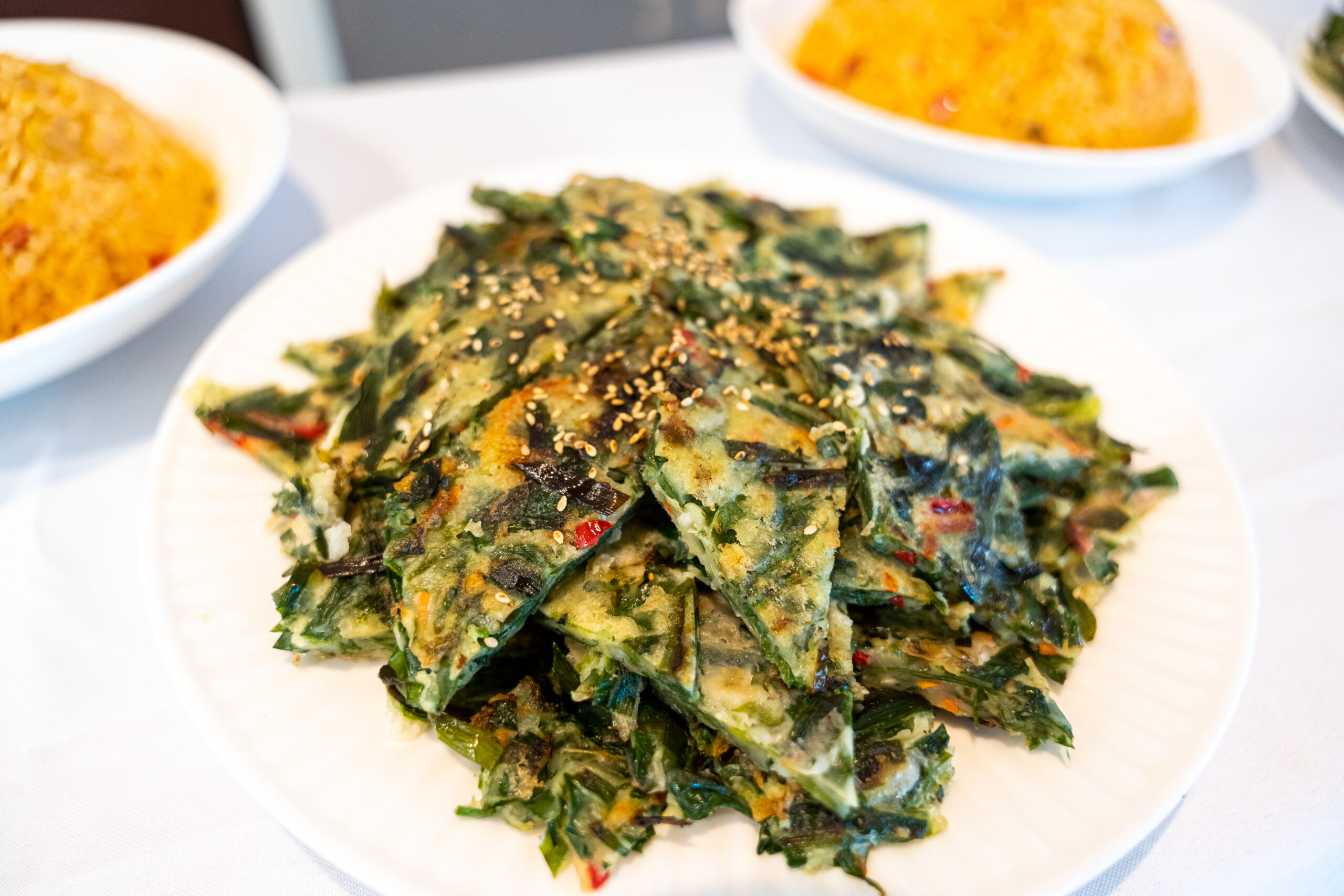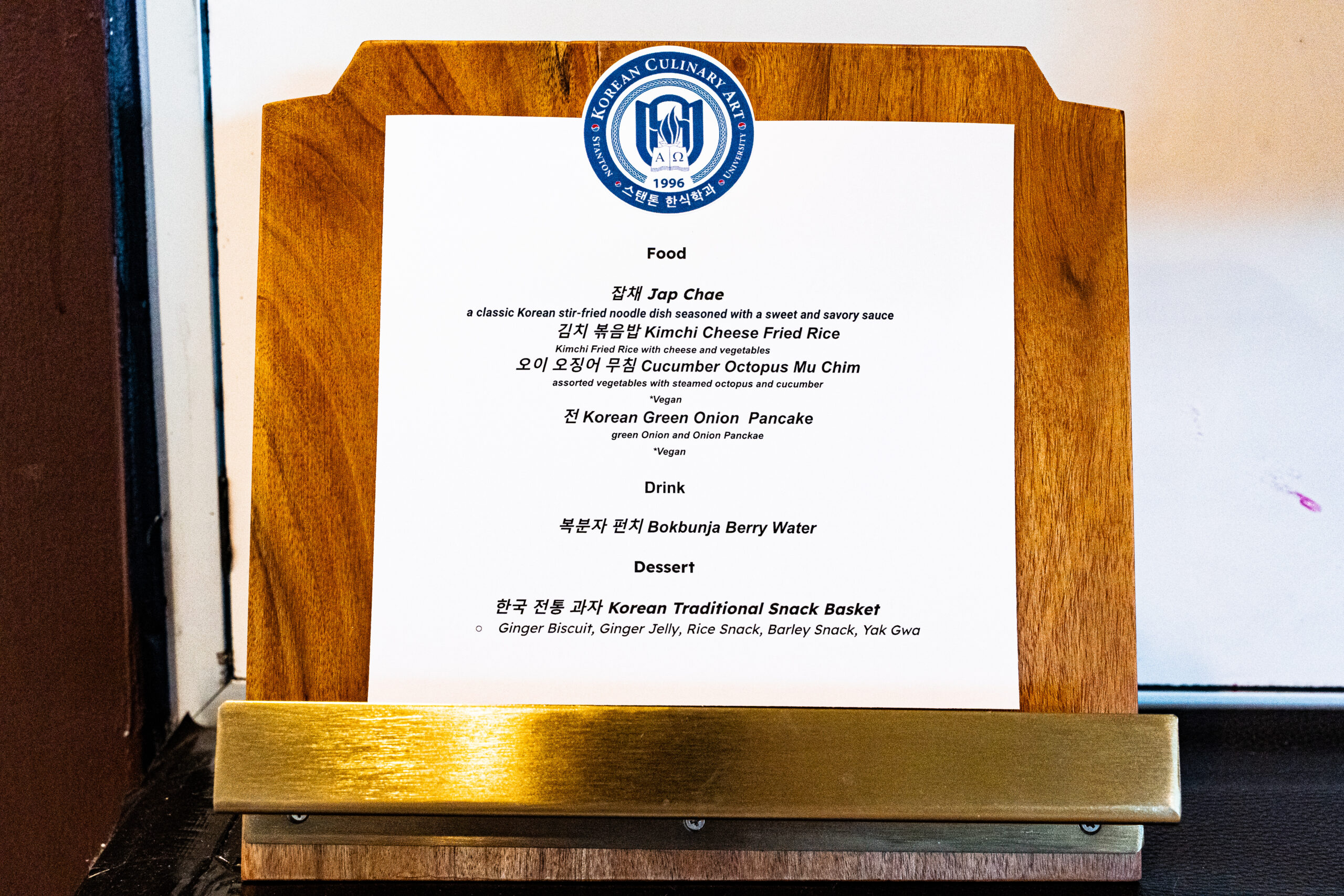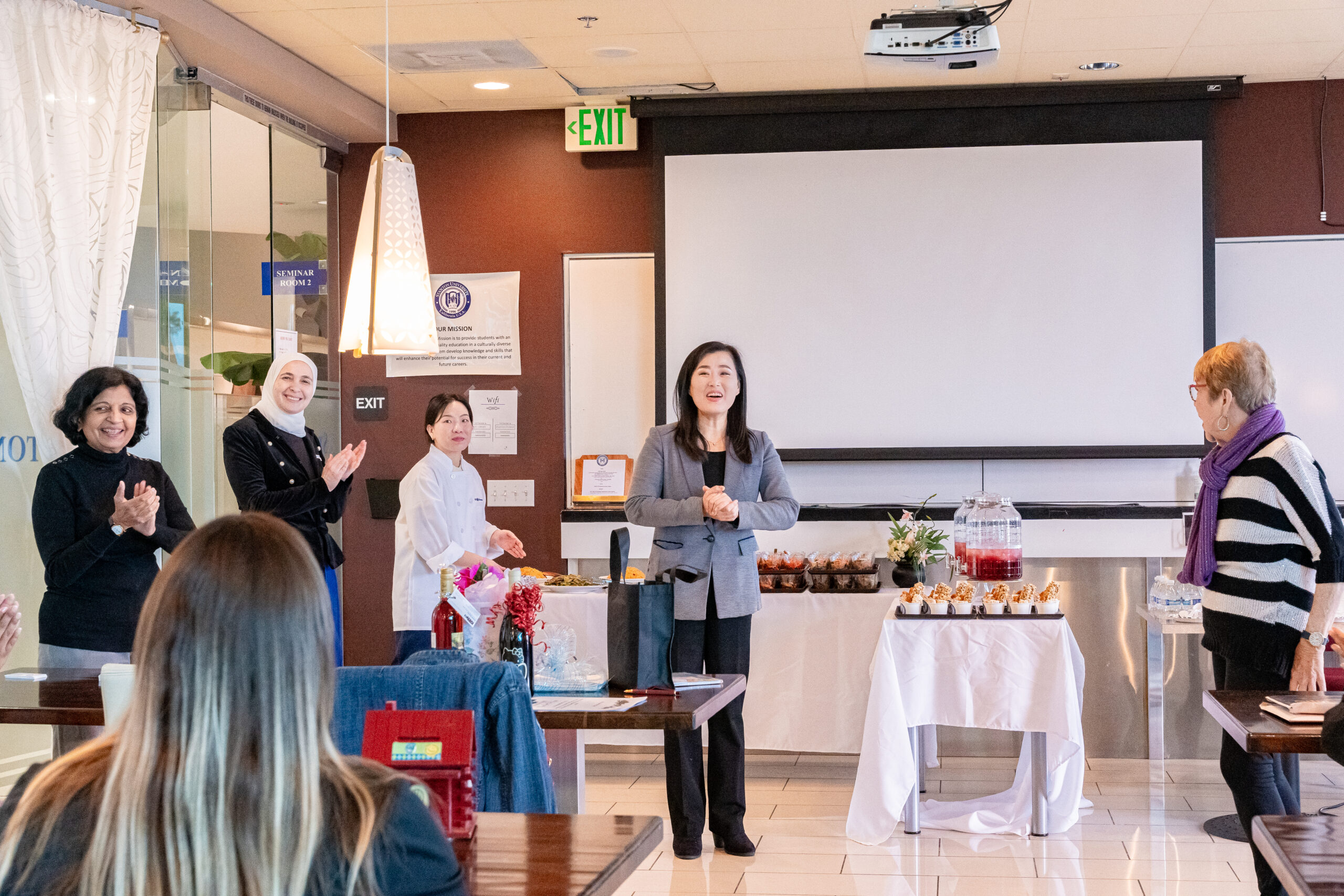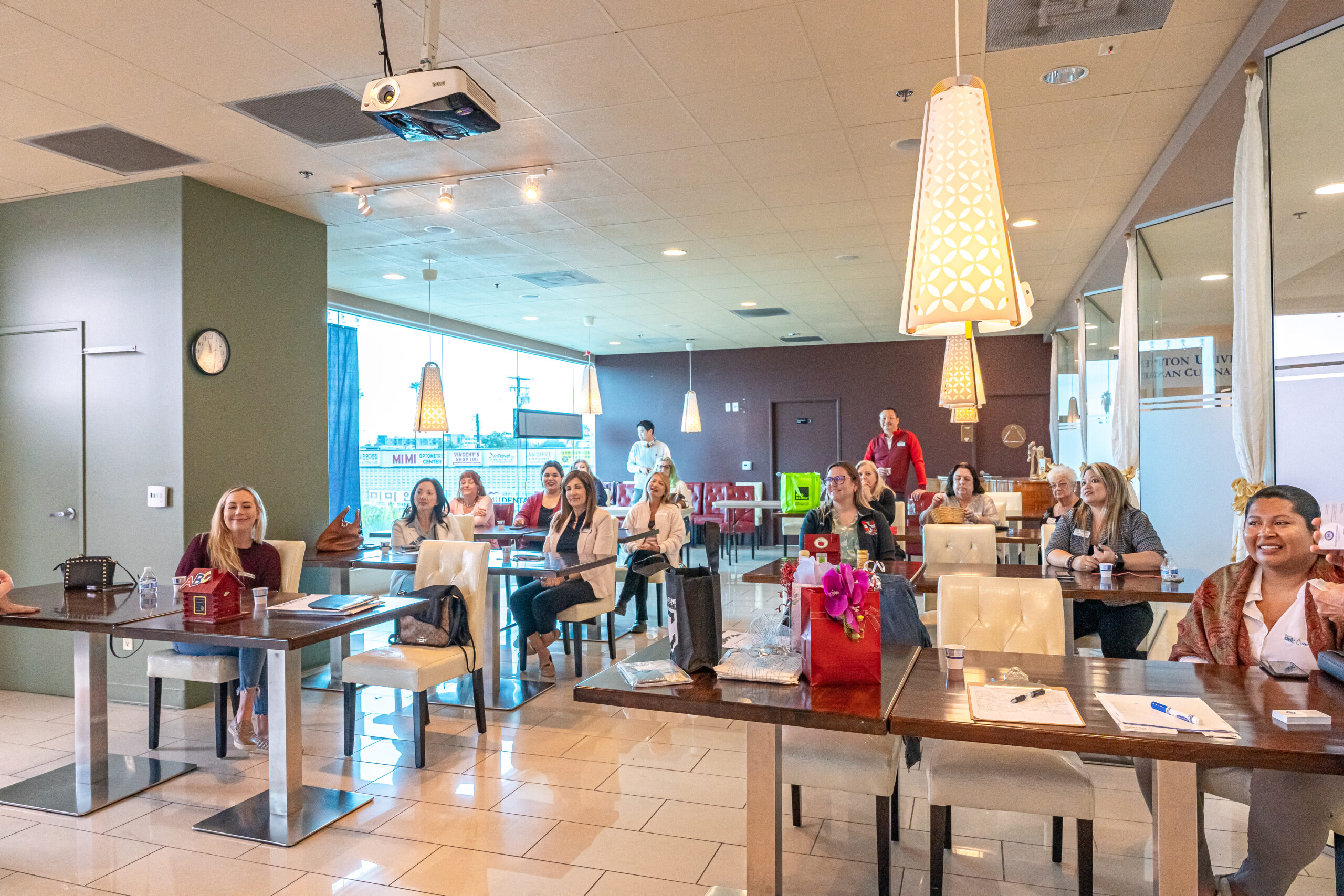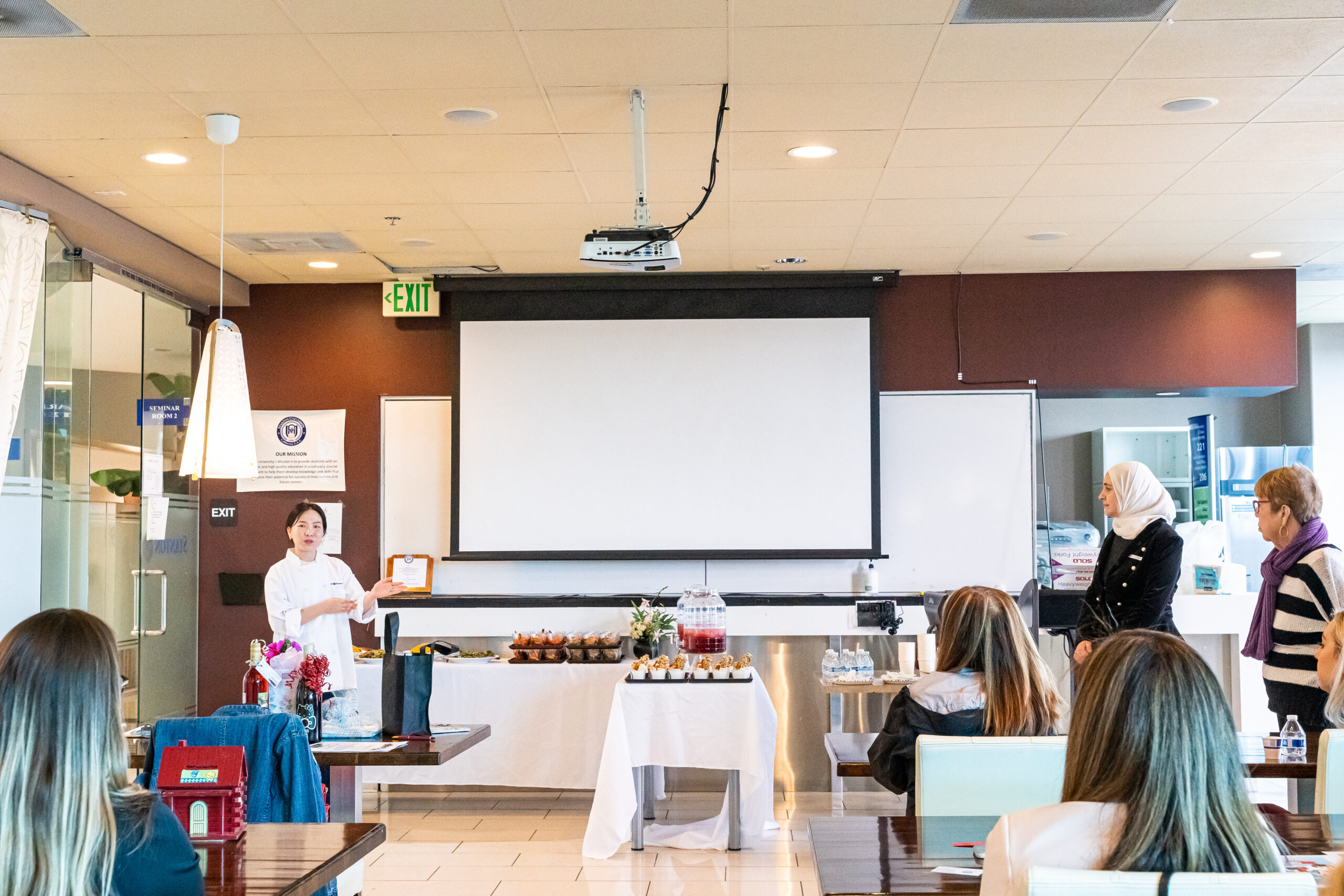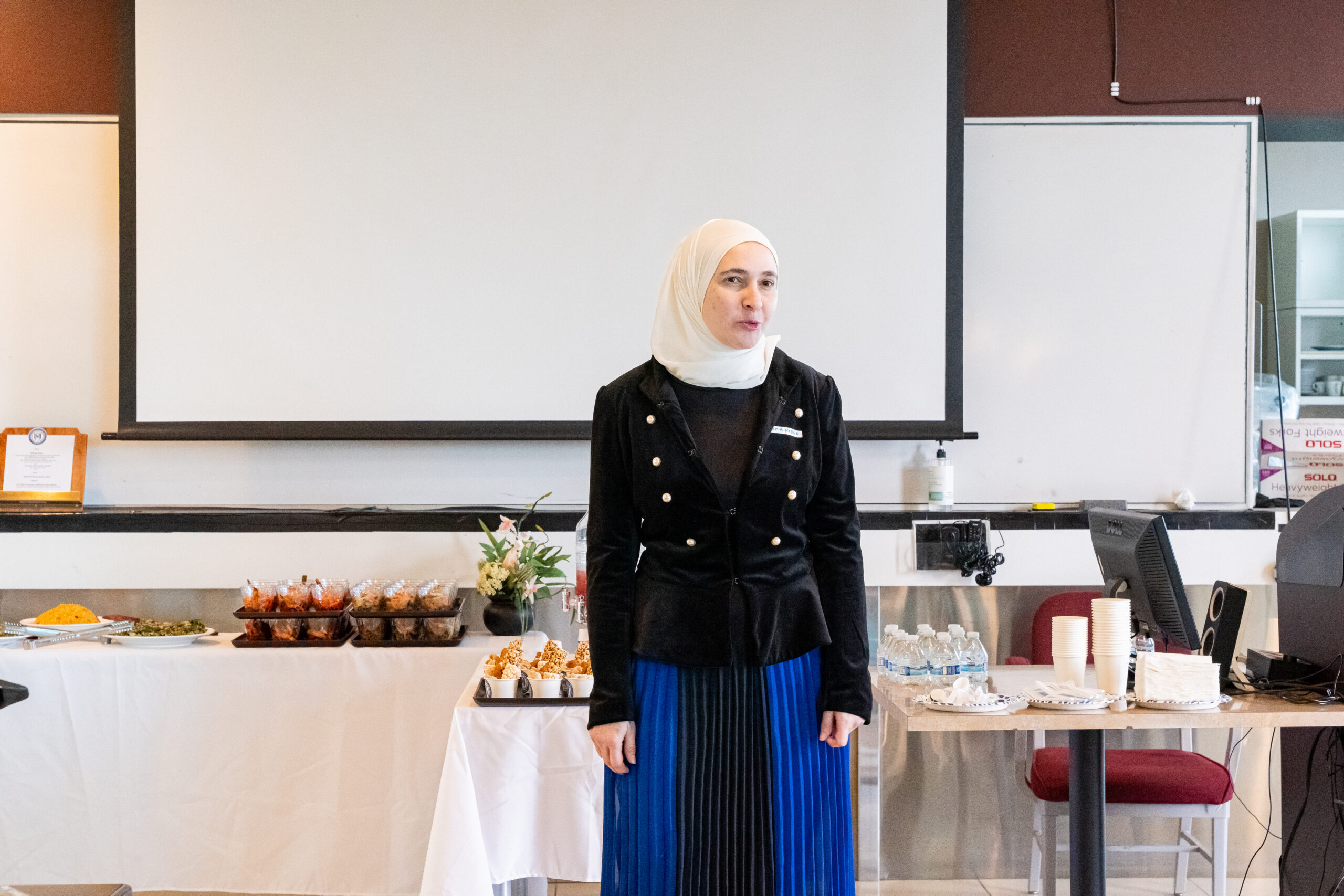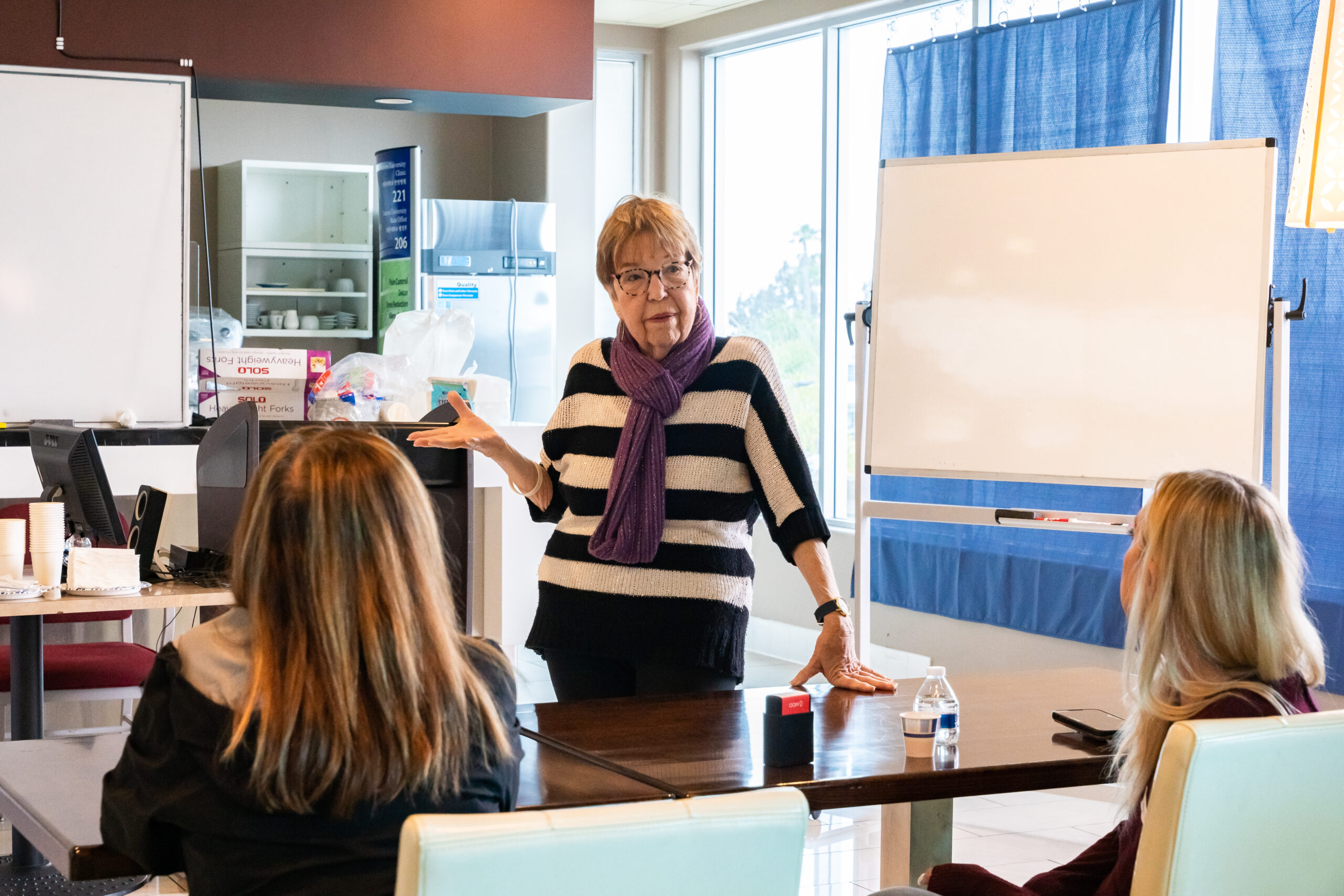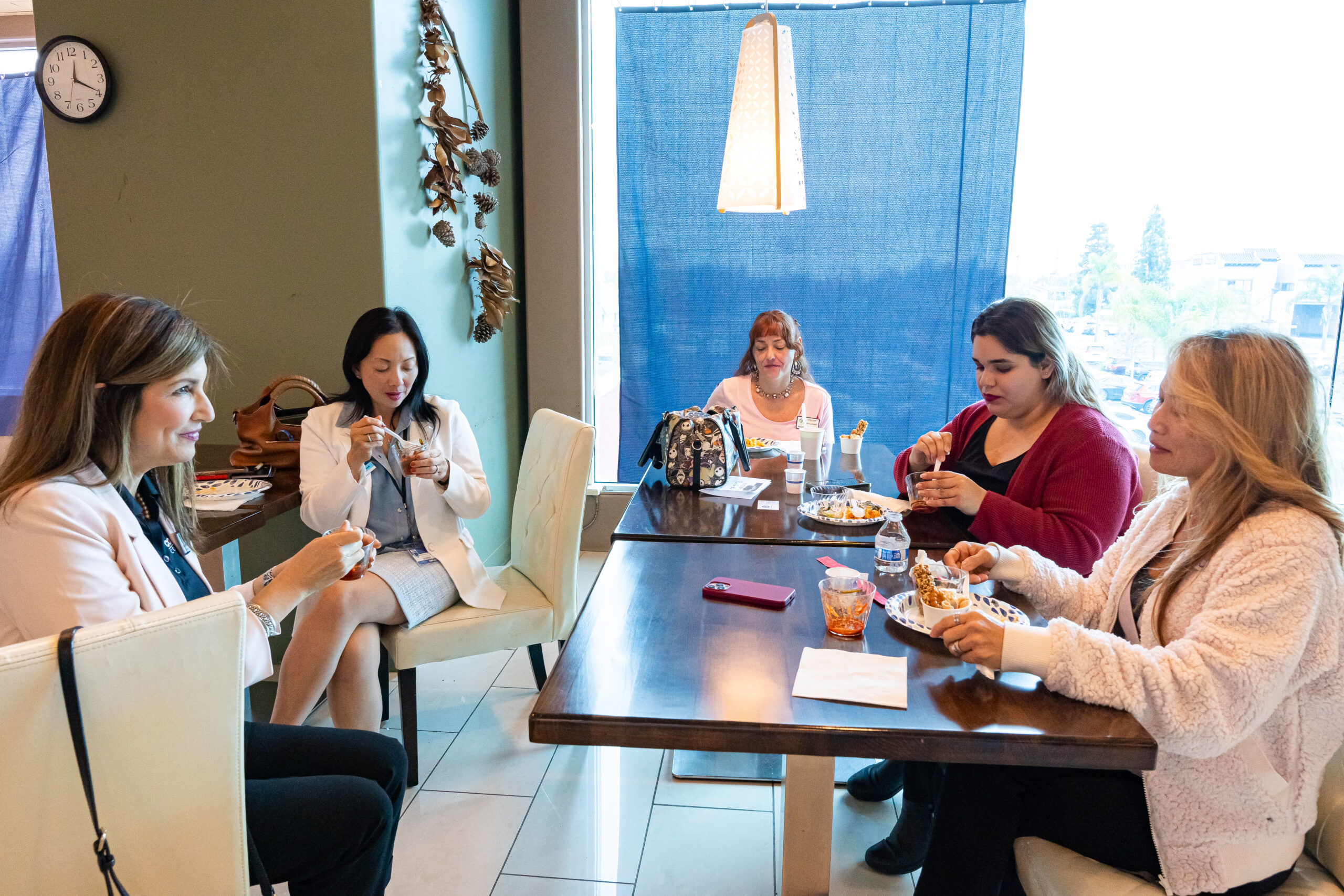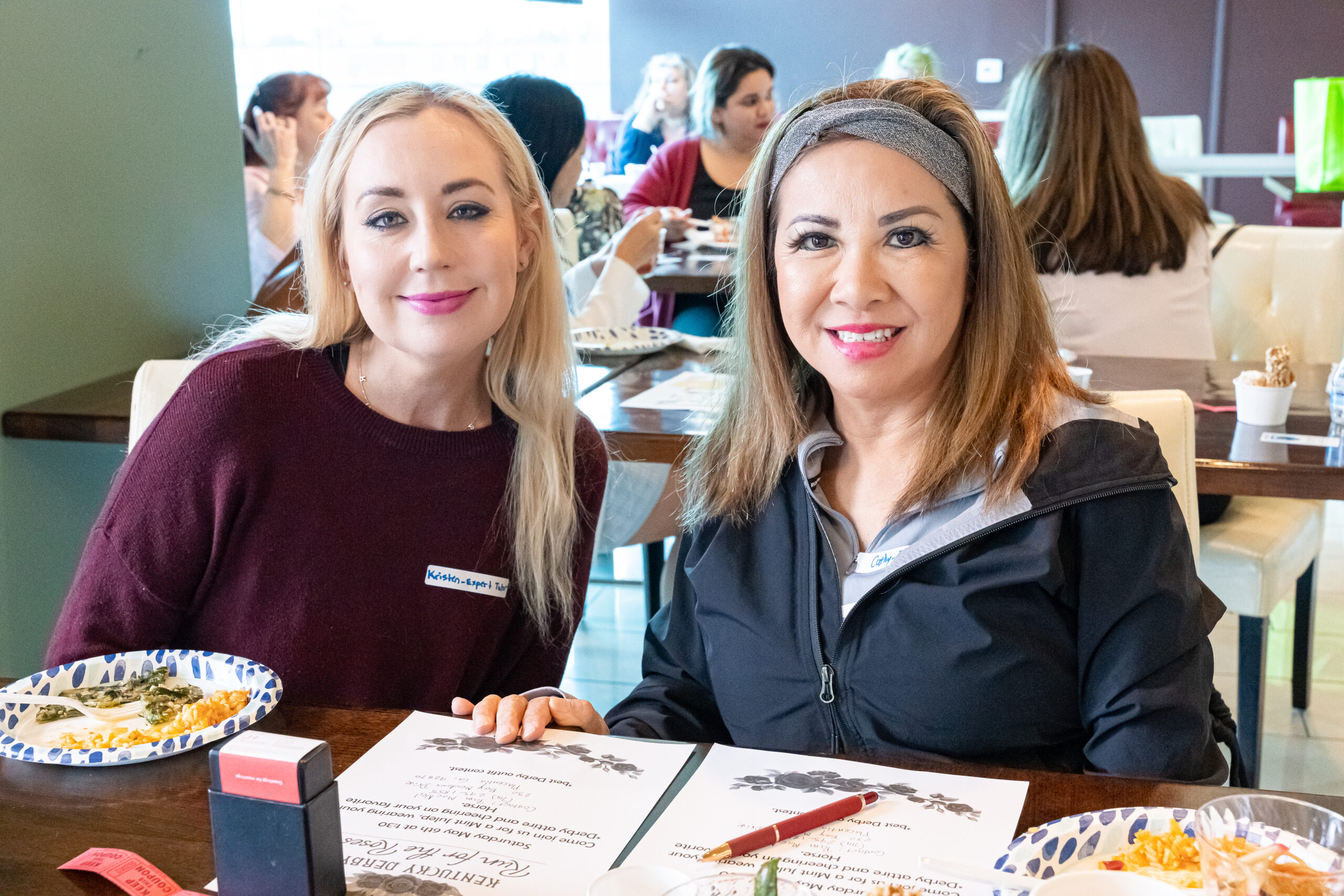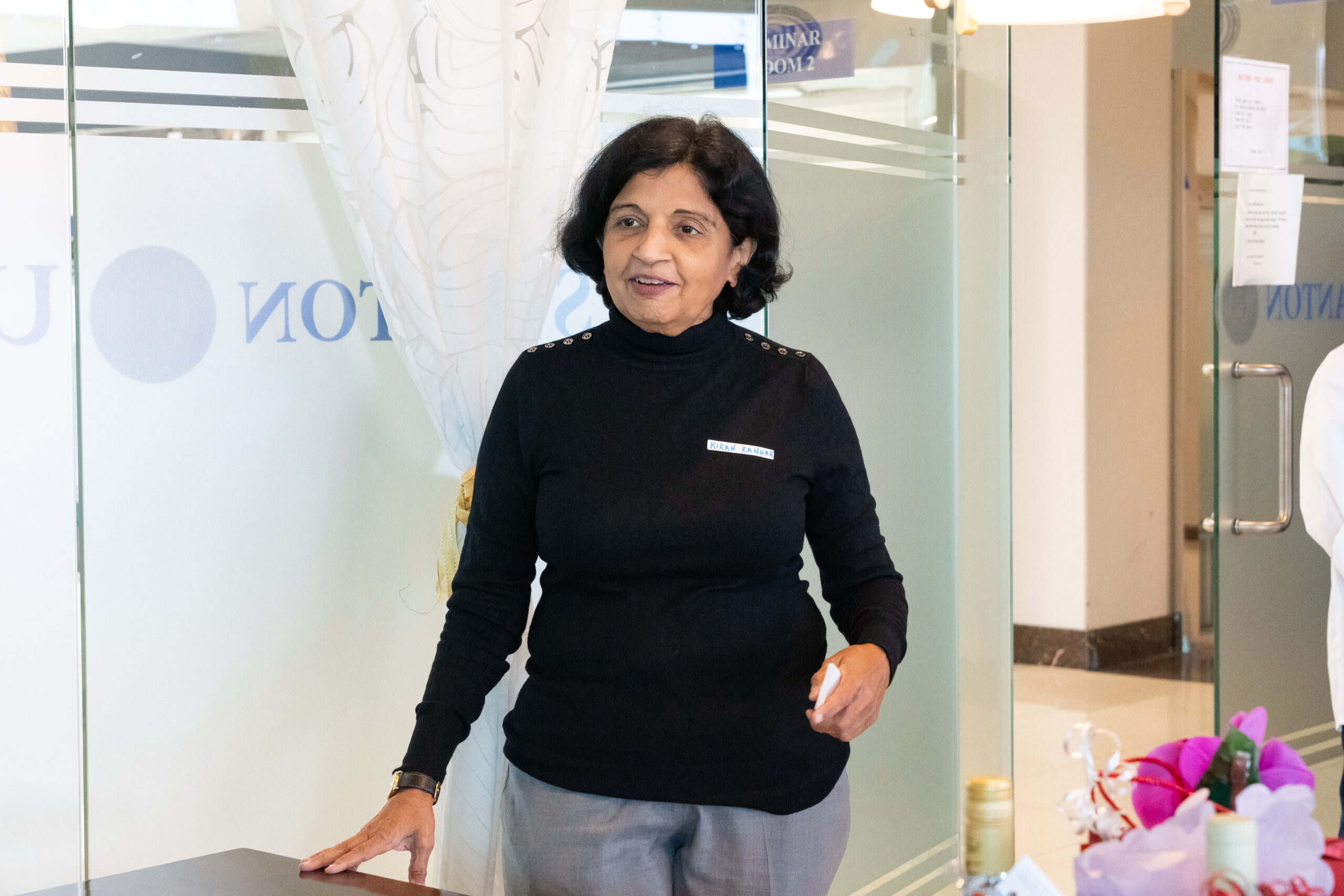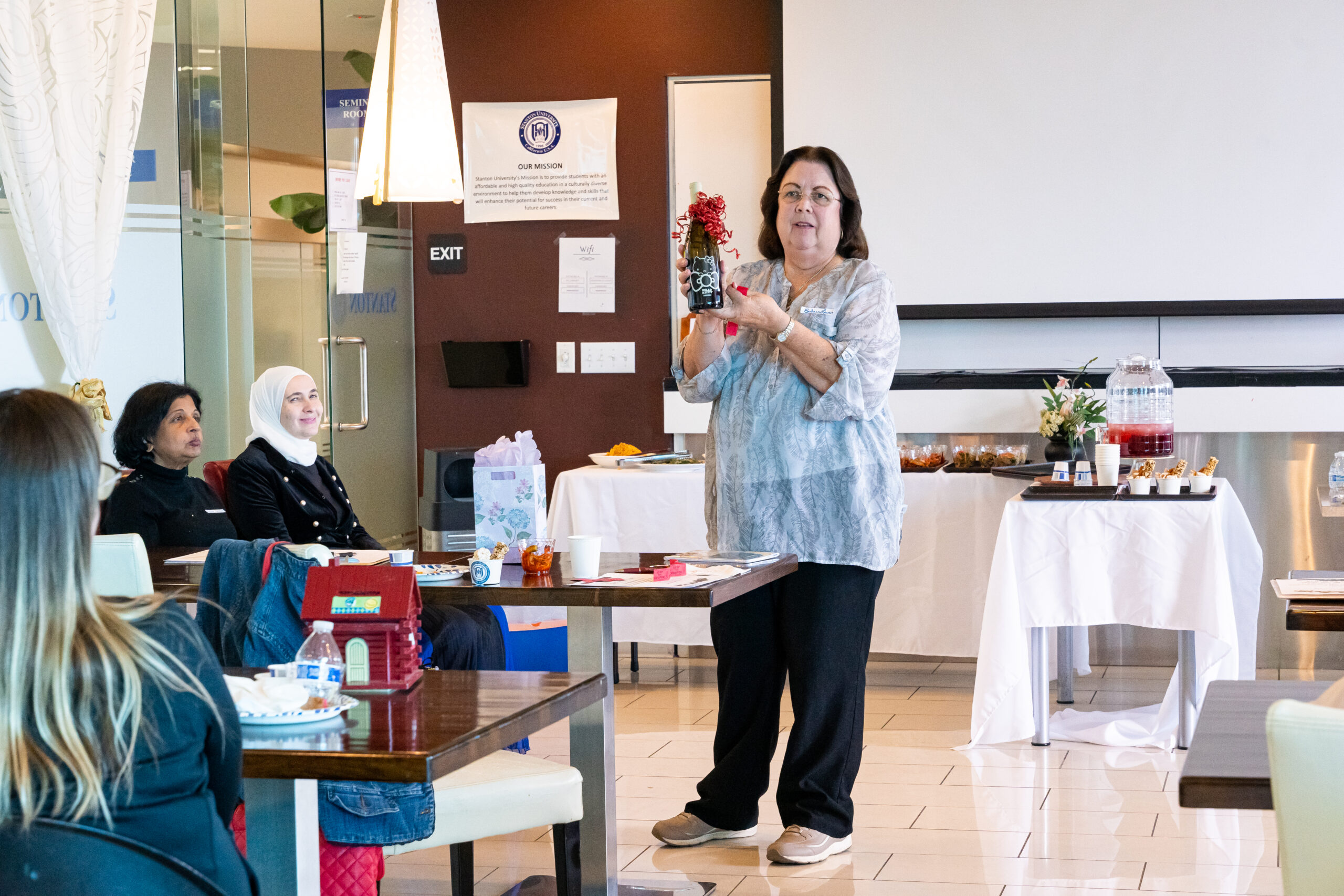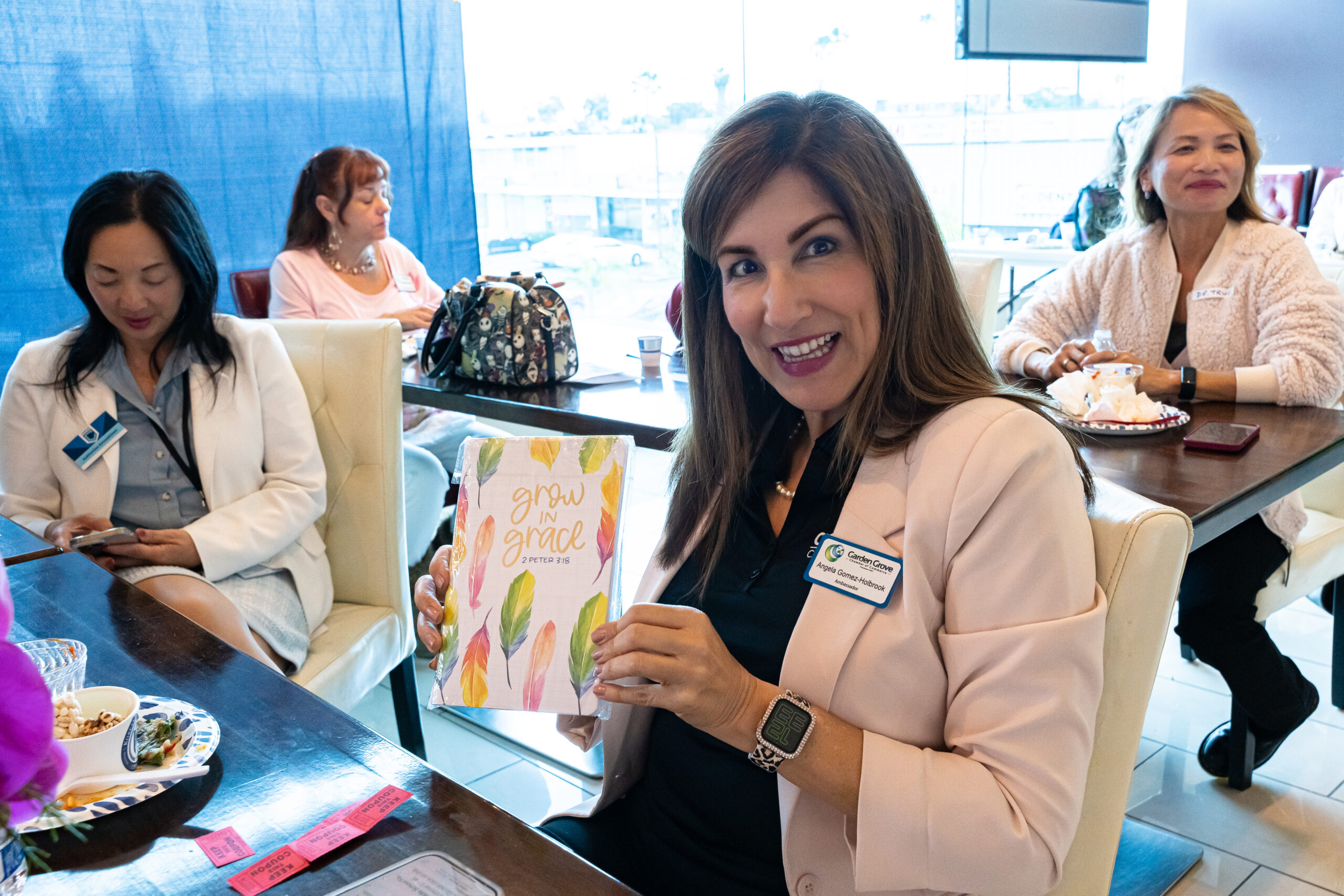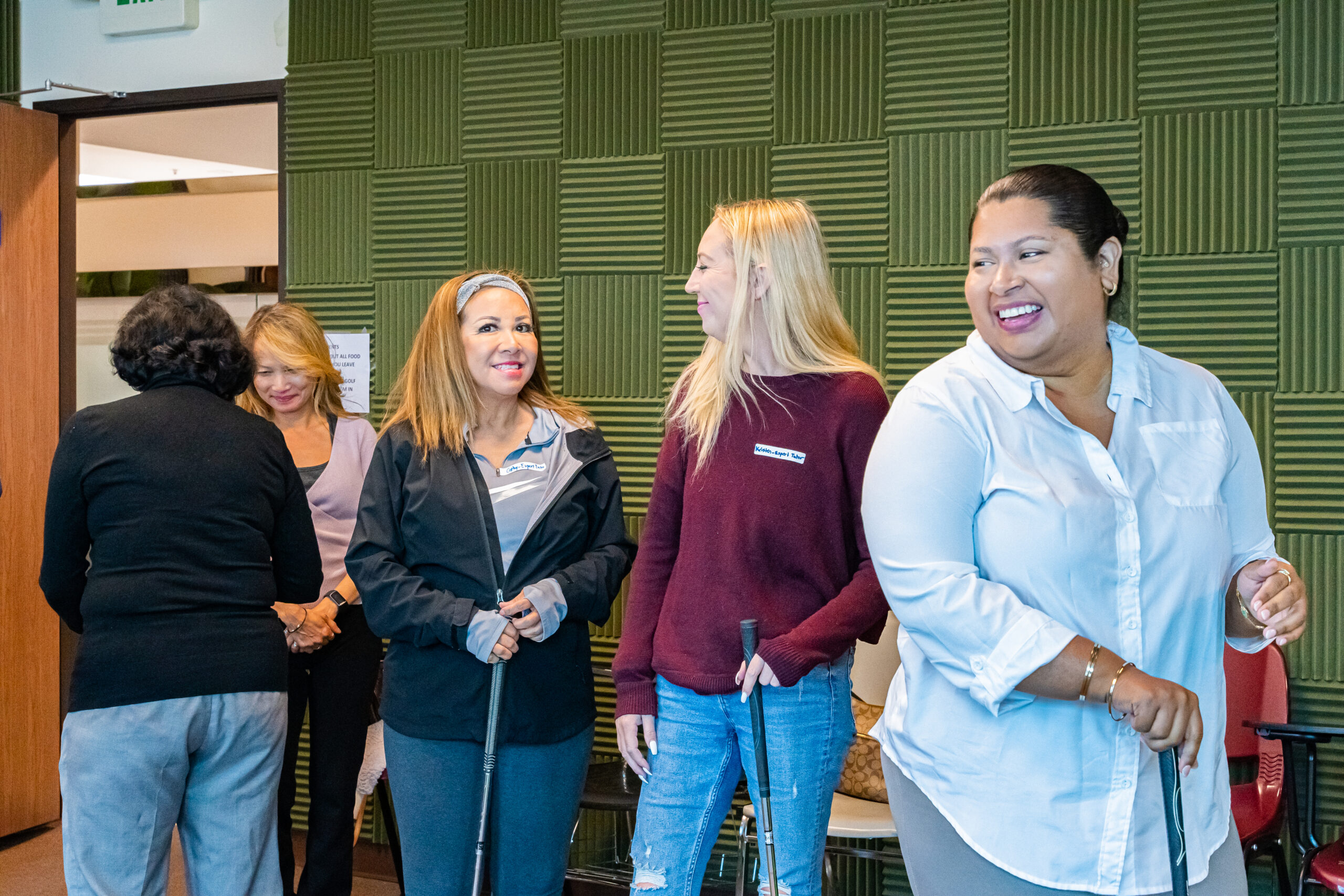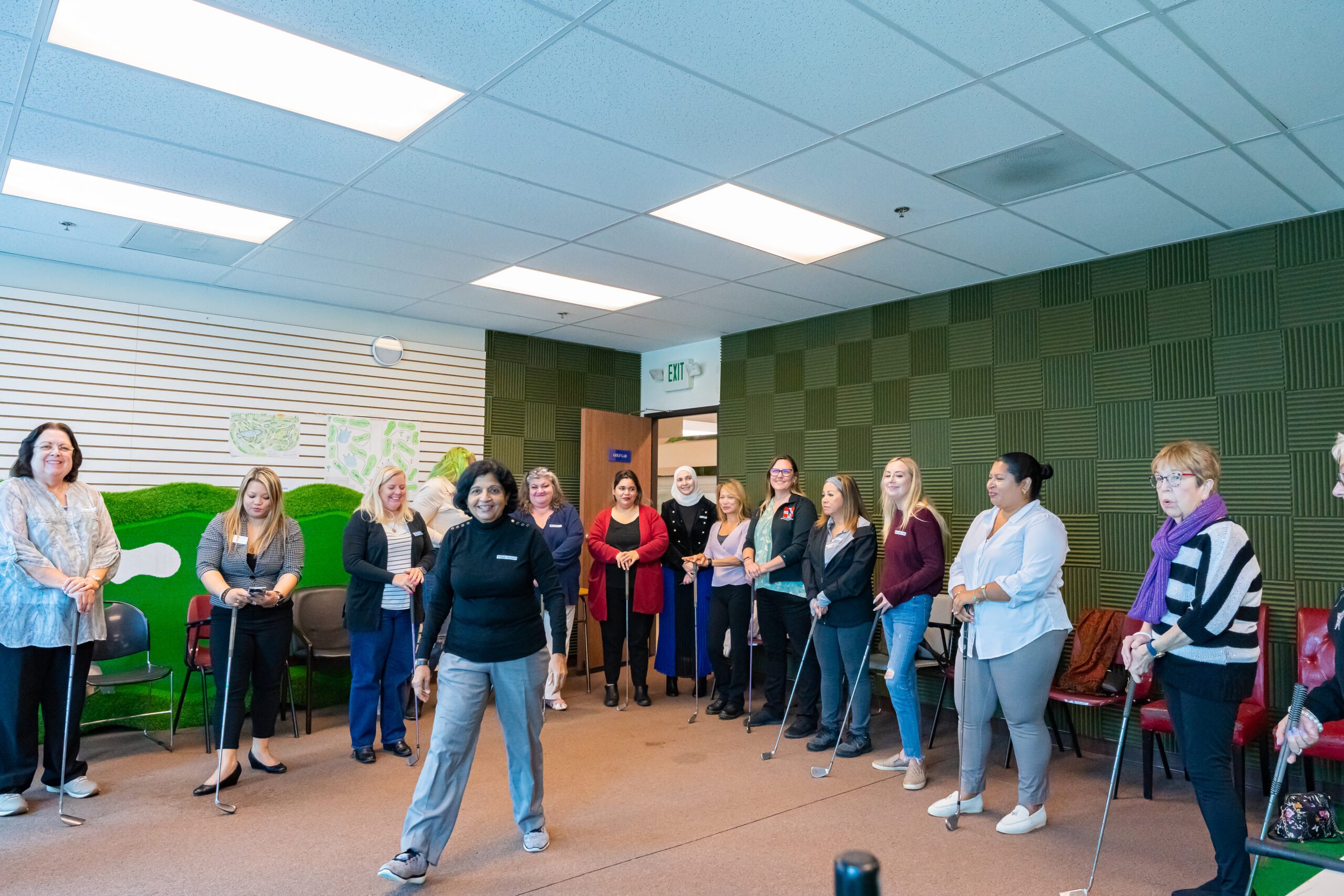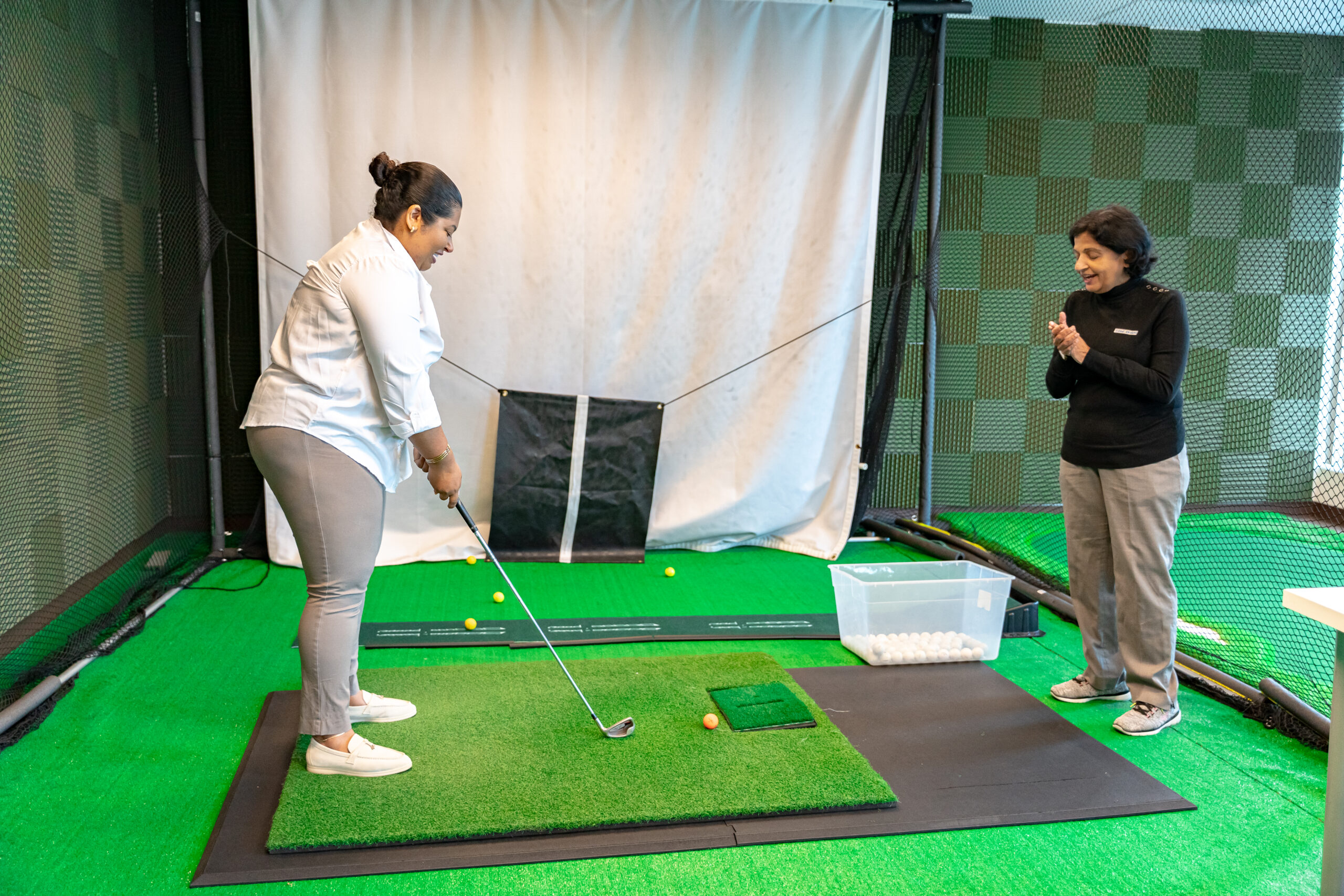 PGGCM Students Gain Hands-On Experience in Golf Course Management and Tournament Logistics
PGGCM students visit a golf course to understand how golf is played and scored.
Students also learn how to run a golf tournament by understanding on-site logistical requirements.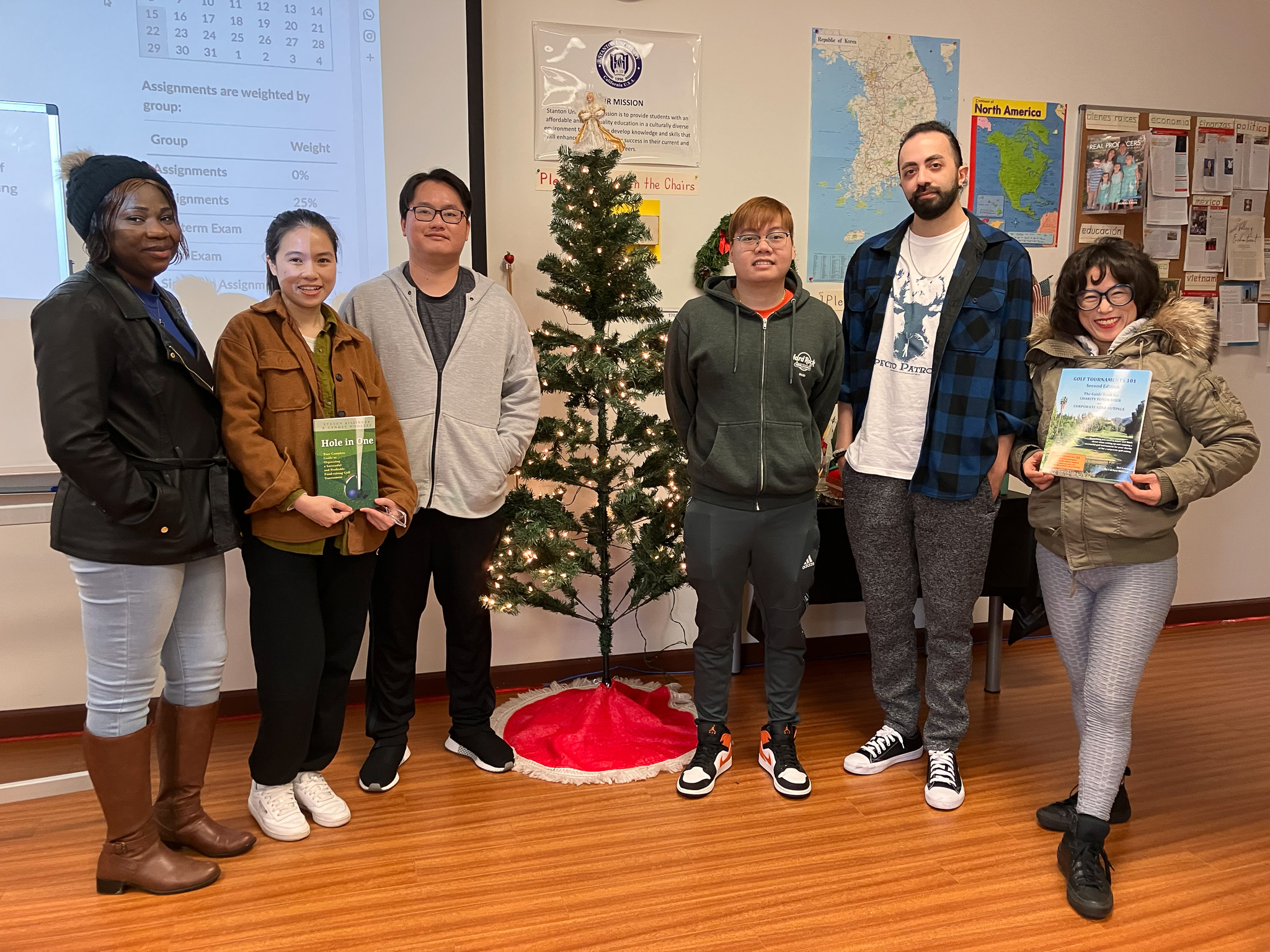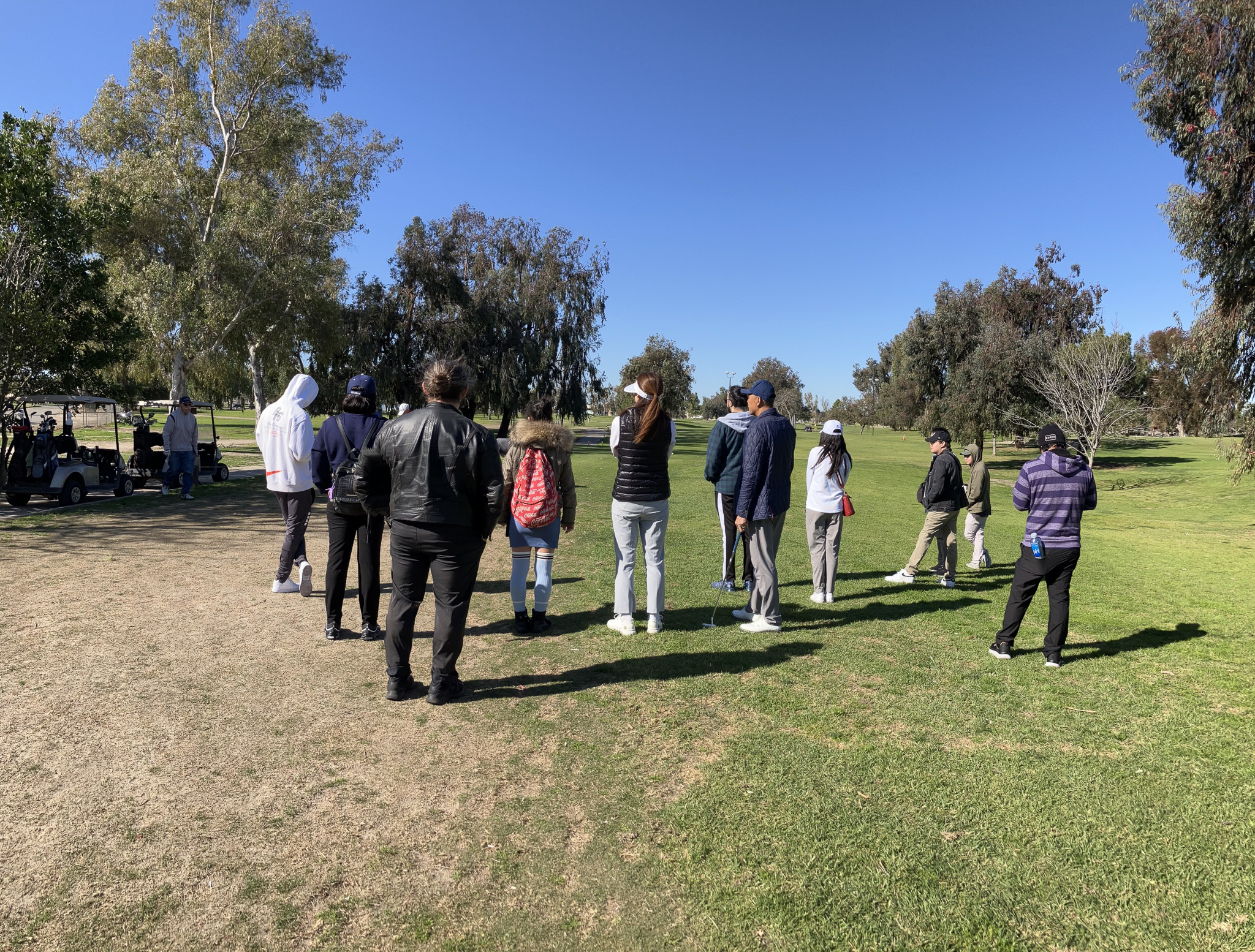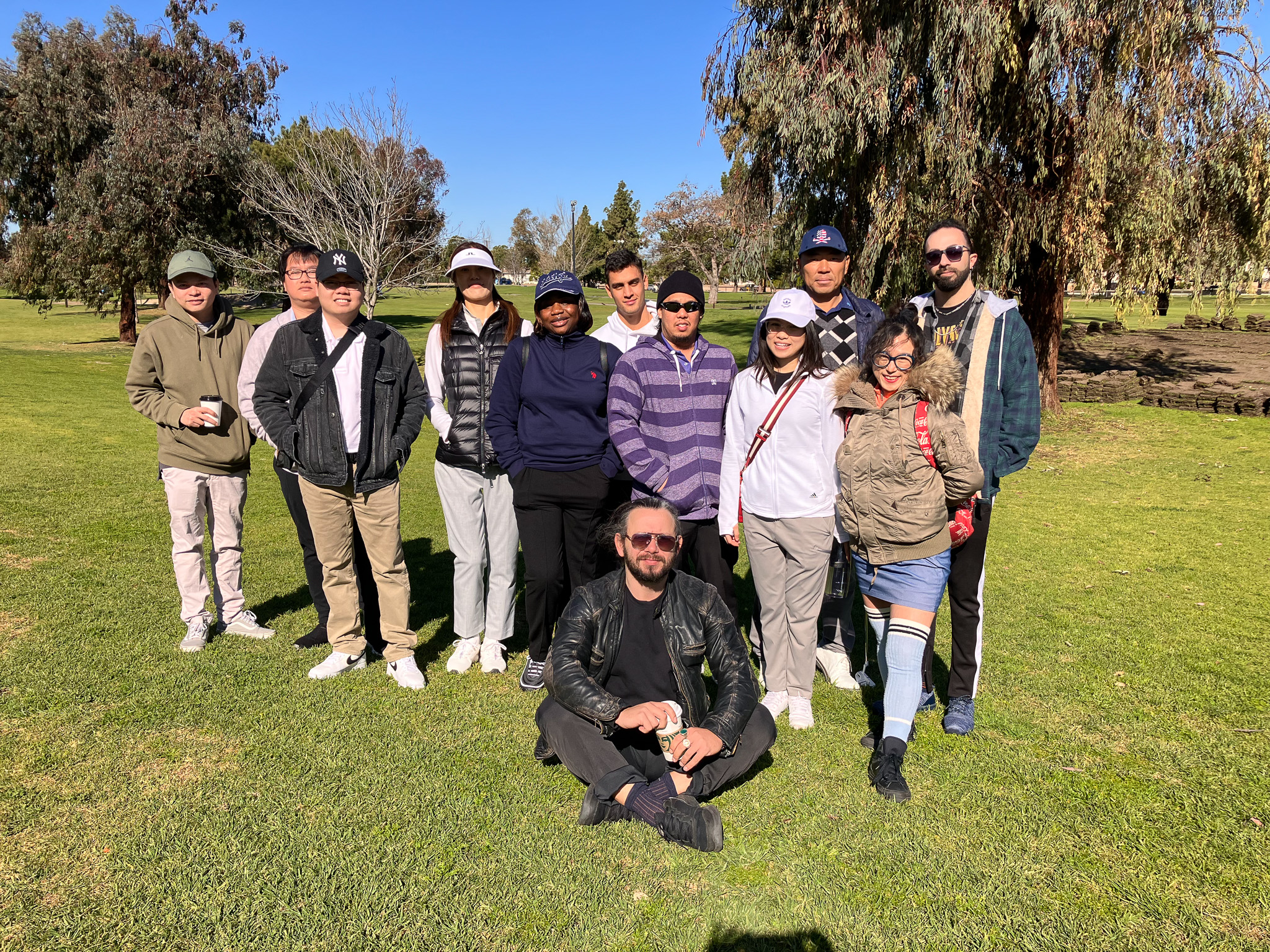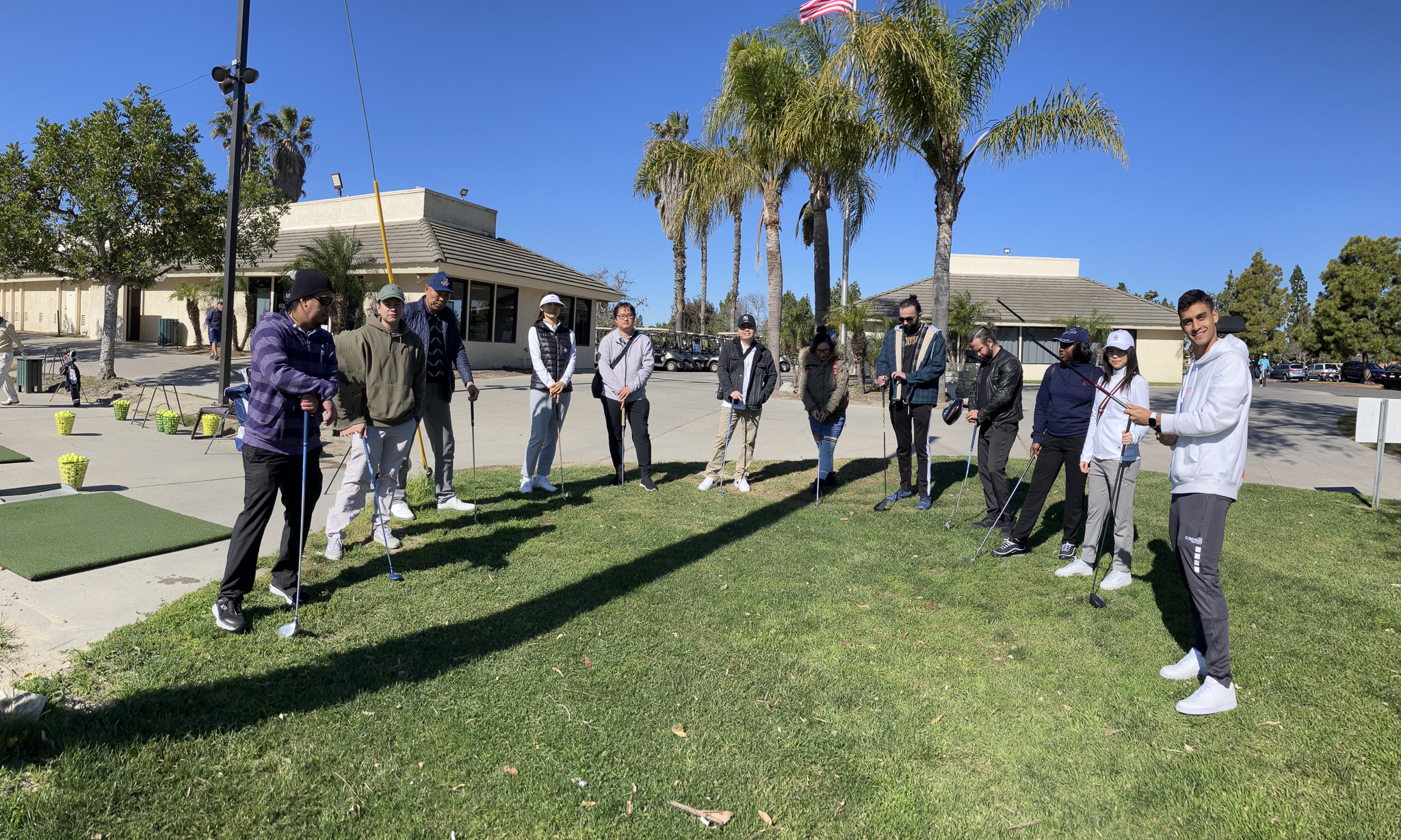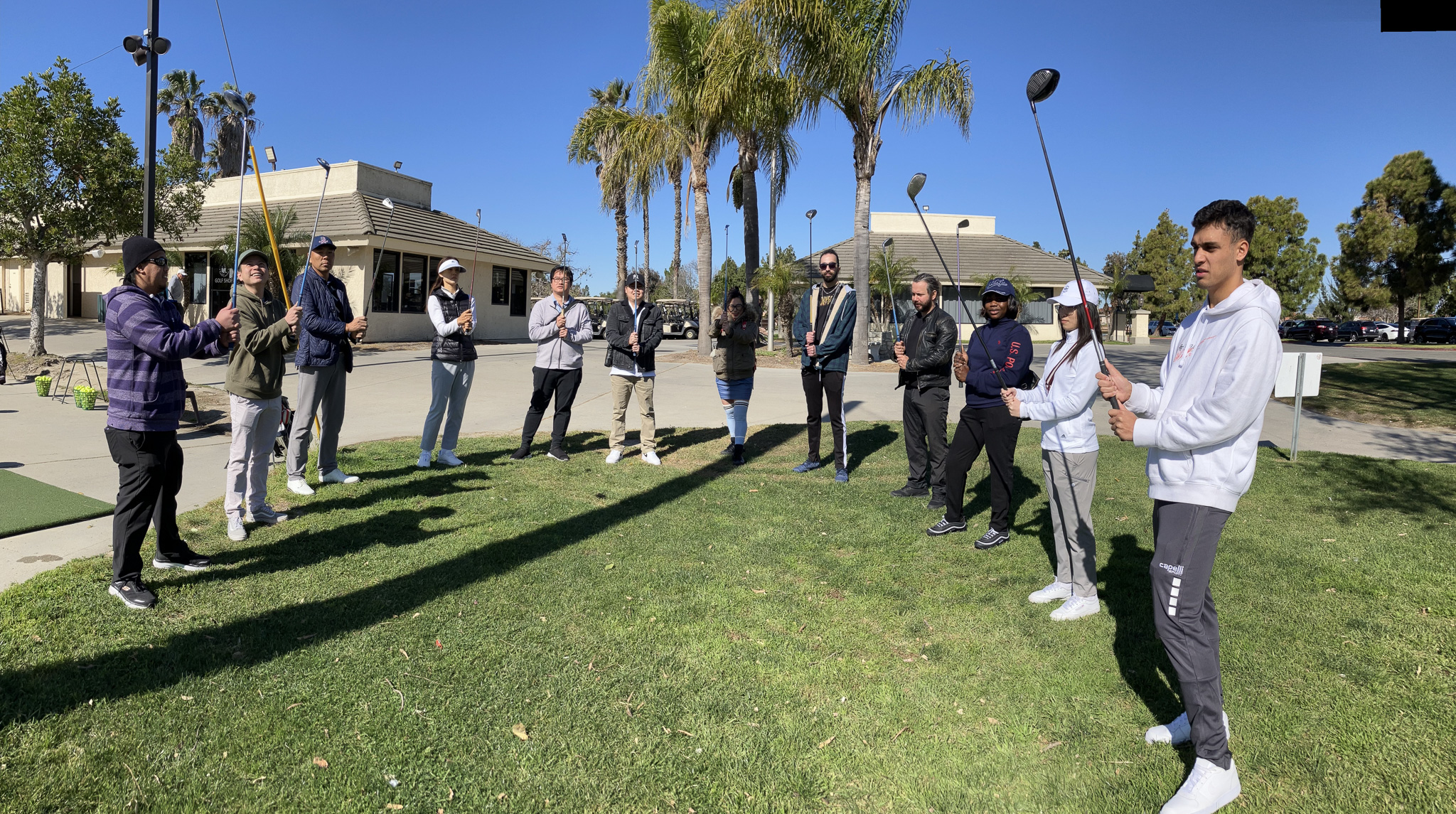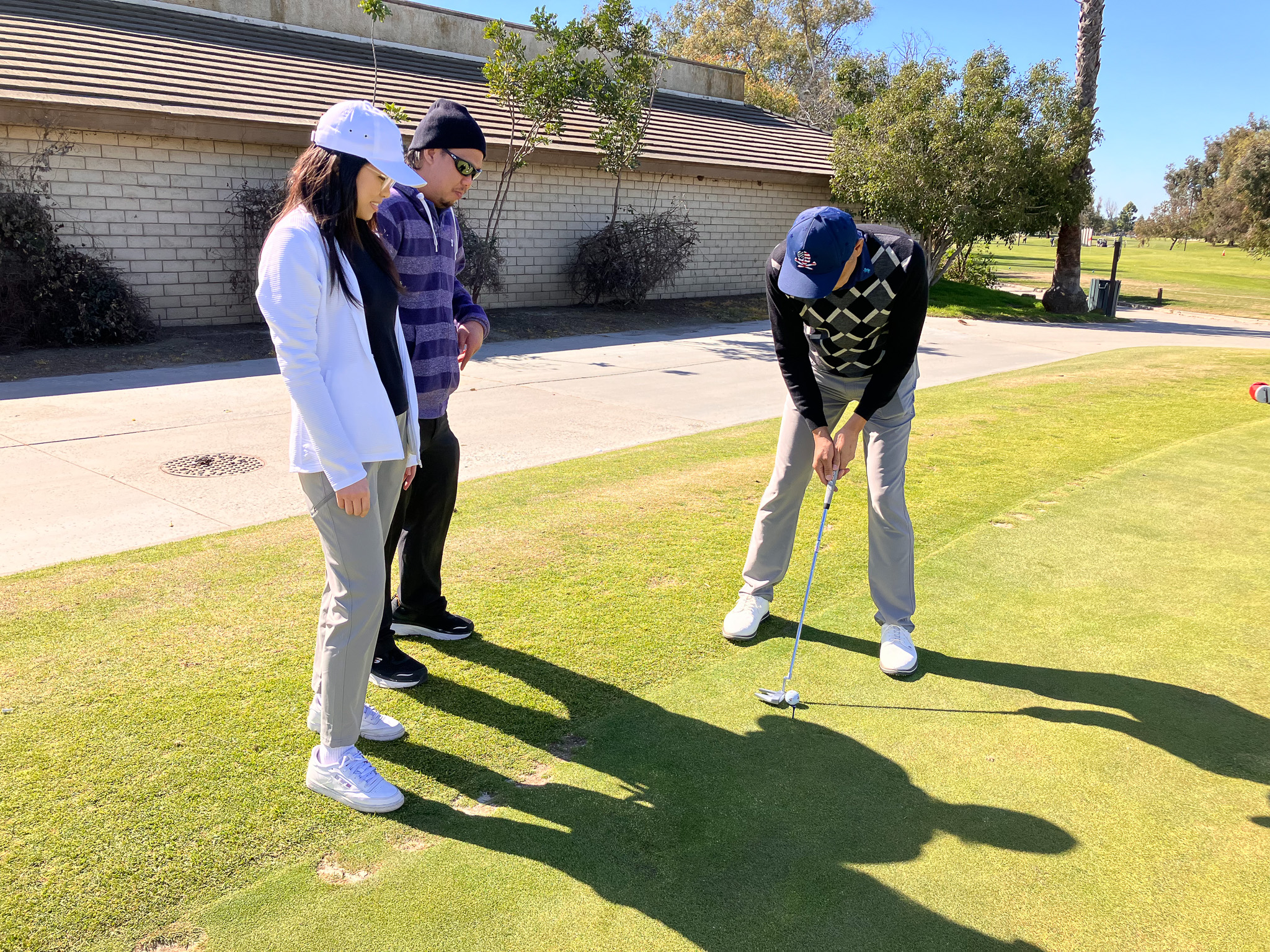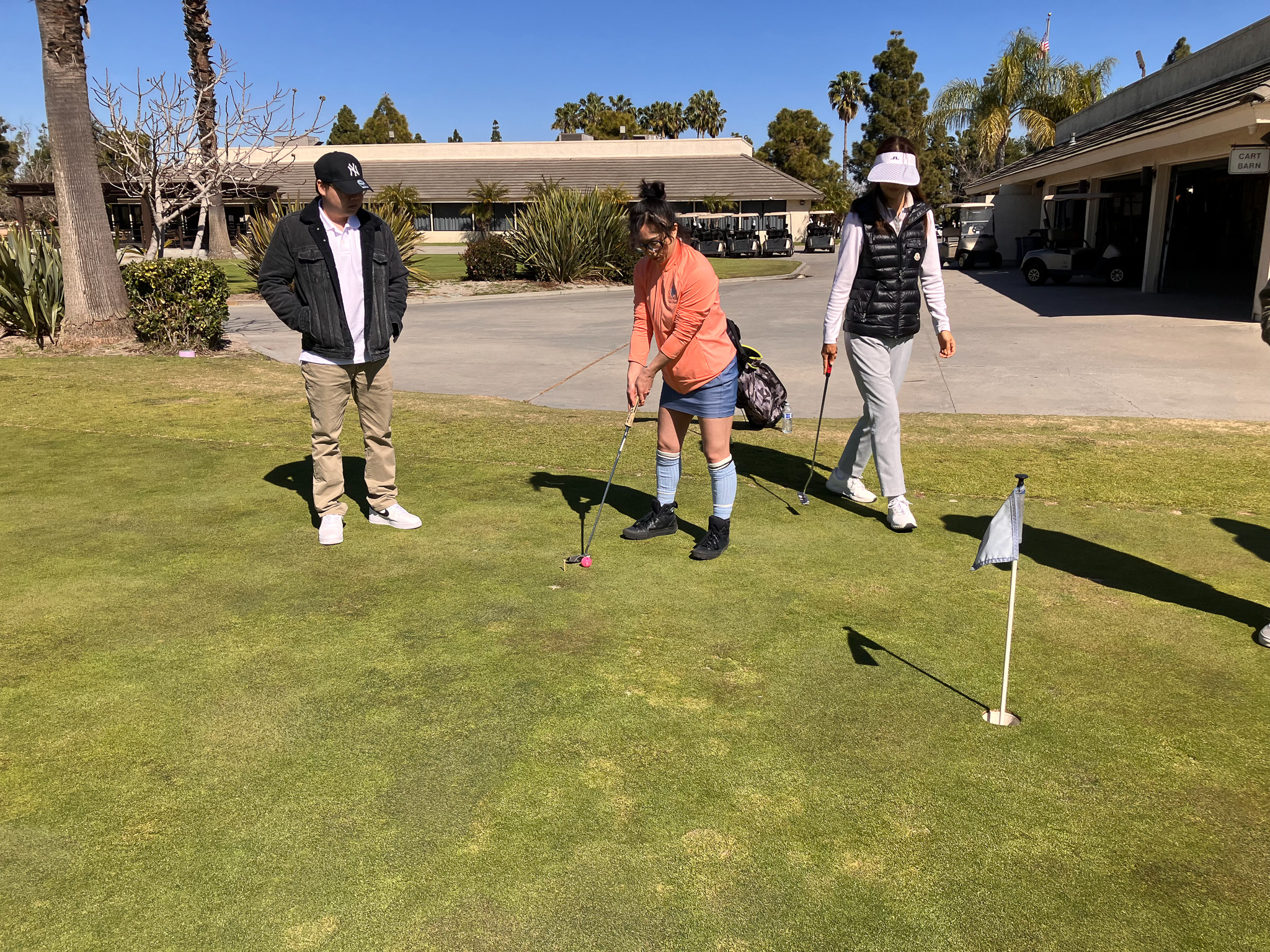 Times Higher Education's Insightful Event: Digital Universities
Stanton University Administrator had the privilege of attending Times Higher Education's recent event, which was filled with two days of informative sessions and discussions featuring leaders in higher education institutions in the USA. The event was a great opportunity for attendees to learn about new trends, insights and best practices in higher education.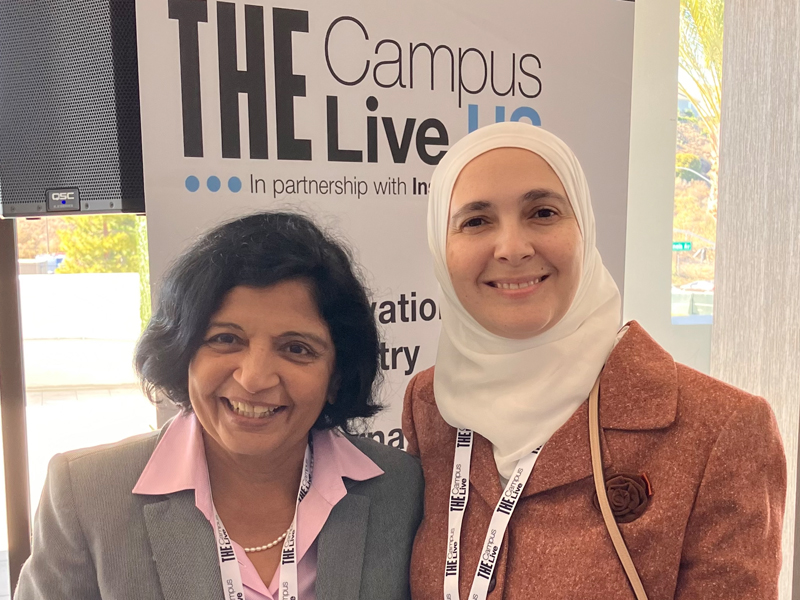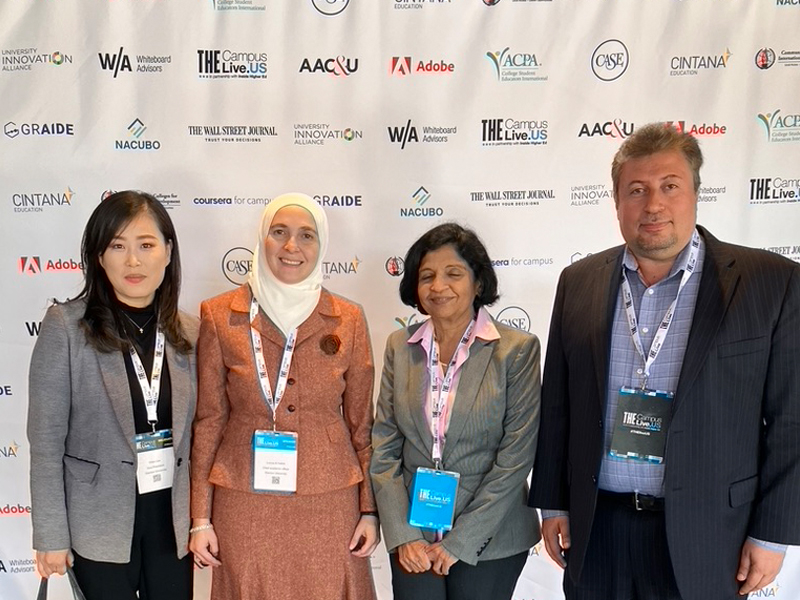 Stanton University Celebrates Silver Anniversary
Stanton University celebrated its Silver anniversary ceremony in collaboration with the Garden Grove Chamber of Commerce.