Thank you for your interest in applying for a position at Stanton University.
We are always looking for part time faculty.
If you are applying for a position in the golf program, please check our flyer for additional qualifications and requirements.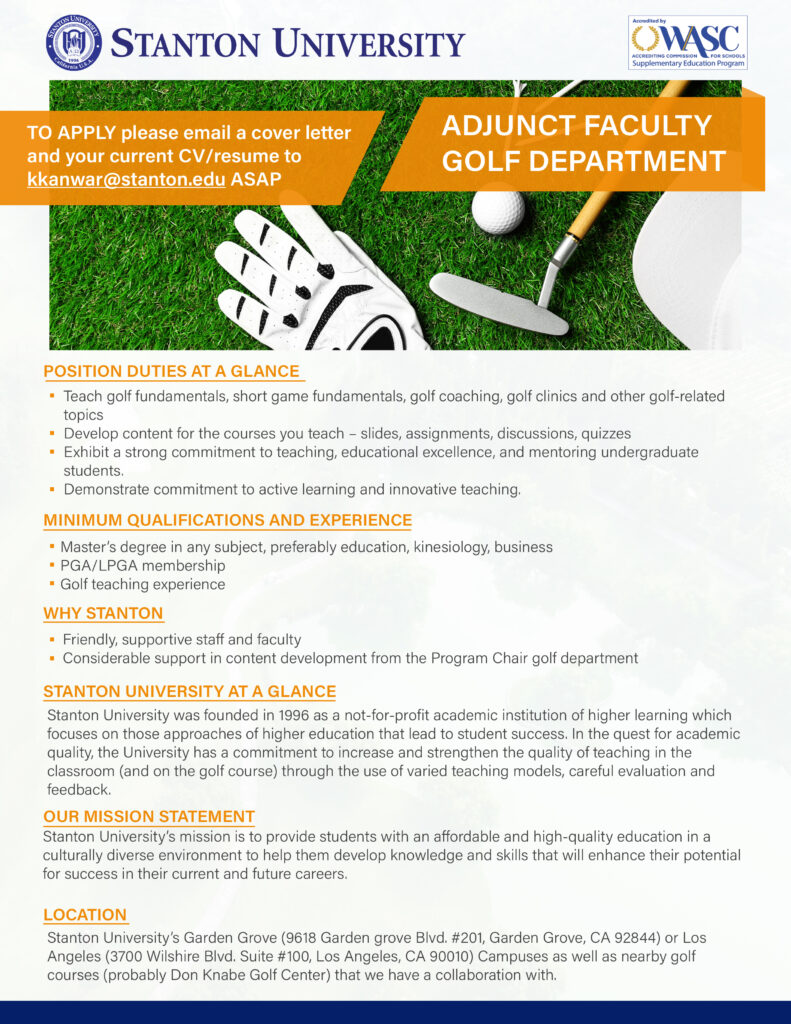 Please email your resume/CV and a cover letter to info@stanton.edu to let us know which subjects you may be available to teach.