Stanton University held its 2022 Ceremony on Thursday, June 23, 2022; the first one since the pandemic started in 2020.

Stanton University President Dr. David Kim gave a speech, extolling students to be optimistic for the future. Our guest speaker is Dr. Paul A. Bott counseled students with his wisdom.
Then program by program, students are called to the stage. As their names were called, they walked on the stage and greeted Dr. David Kim, Vice President Dr. Ellen Lee, Dean of the Business Program Dr. Louna Hallak, and Chair of the PGGCM Program Dr. Kiran Kanwar.

Students graduating with a Master's in Business Administration gathered for a group photo.

And then students graduating with a Bachelor's in Business Administration, Associates in Culinary Arts with Korean, and Associates in Professional Golf and Golf Complexes Management gathered for their group photo.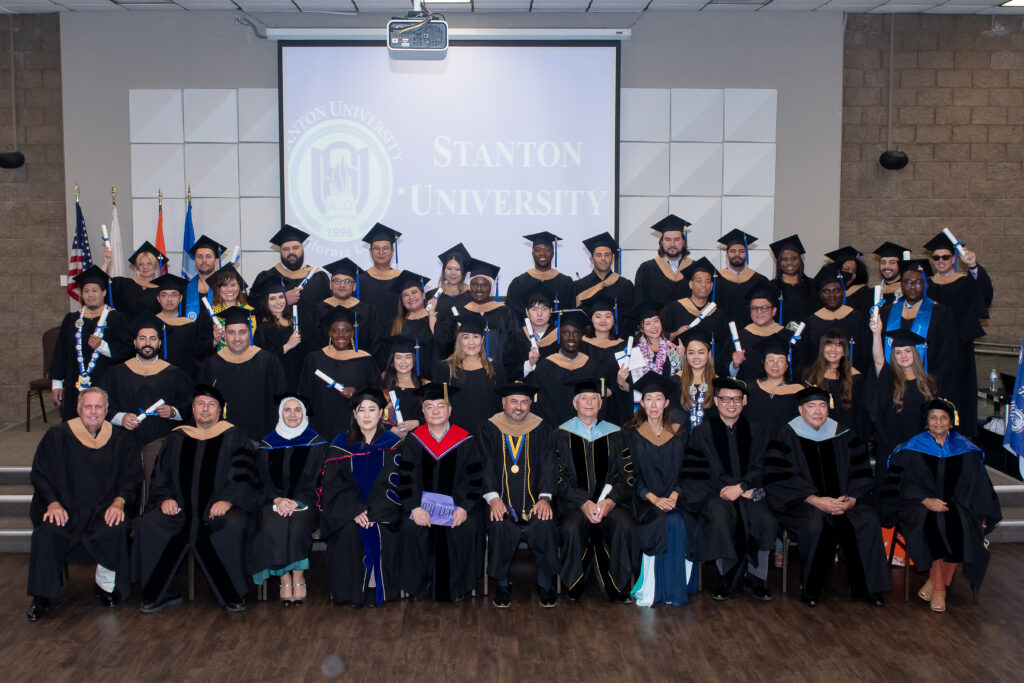 Bachelor's and Associate's
Snapshots from the Events